Movie Photos
Brand New Street Fighter Poster and More Photos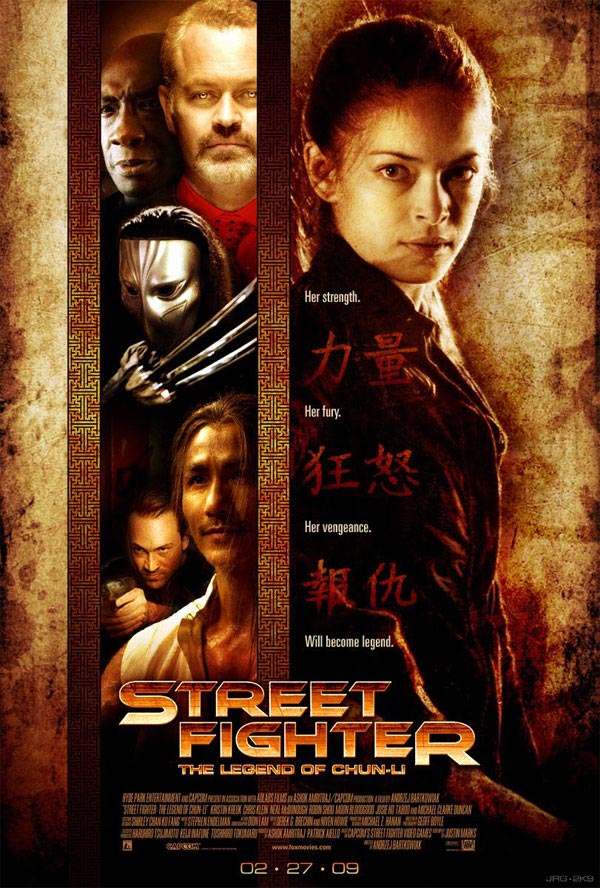 After an official U.S. trailer and poster of "Street Fighter: The Legend of Chun-Li" was released, a new international poster and set of brand new images from the upcoming action film was outed.
"Street Fighter: The Legend of Chun-Li" focuses its story on the undercover Interpol agent Chun-Li. Though the official plot of the movie has yet to come out, the action film will deal with the personal history of the character known for her 'ox-horns' hairstyle as well as her quest for justice.
The adaptation of Capcom's popular video game series is directed by Andrzej Bartkowiak (Romeo Must Die, Exit Wounds, Cradle 2 the Grave and Doom), stars Kristin Kreuk, Michael Clarke Duncan, Neal McDonough, Taboo, Chris Klein, Moon Bloodgood, Edmund Chen, Cheng Pei Pei, Josie Ho and Robin Shou.
"Street Fighter: The Legend of Chun Li" will open to theaters on February 27, 2009. [source: BeyondHollywood]