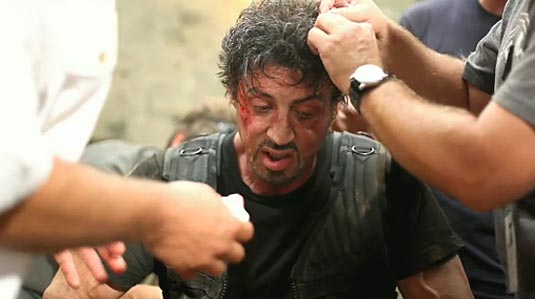 Today we have a new
The Expendables
featurette. This one is on an injury
Sylvester Stallone
received that put him in the hospital while fighting Steve Austin on the set.
The Expendables
is a hard-hitting action/thriller about a group of mercenaries (led by
Stallone
) hired to infiltrate a South American country and overthrow its ruthless dictator (
David Zayas
). Once the mission begins, the men realize things aren't quite as they appear, finding themselves caught in a dangerous web of deceit and betrayal. With their mission thwarted and an innocent life in danger, the men struggle with an even tougher challenge one that threatens to destroy this band of brothers.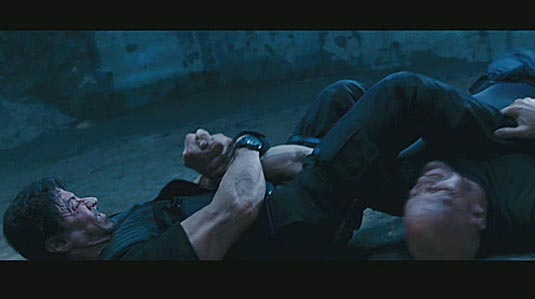 Stallone not only stars in
The Expendables
, but he also wrote and directed the movie. The cast of then-and-now action heroes includes
Arnold Schwarzenegger, Bruce Willis, Mickey Rourke, Jason Statham
,
"Stone Cold" Steve Austin, Dolph Lundgren, Terry Crews
, and
Randy Couture
.
The Expendables
opens to theaters August 13, 2010.
Download The Expendables Featurette
HD-Quality 1080p [1920 px]
− 409 Мb (QuickTime)
HD-Quality 720p [1280 px]
− 258 Мb (QuickTime)
HD-Quality 480p [852 px]
− 82 Мb (QuickTime)