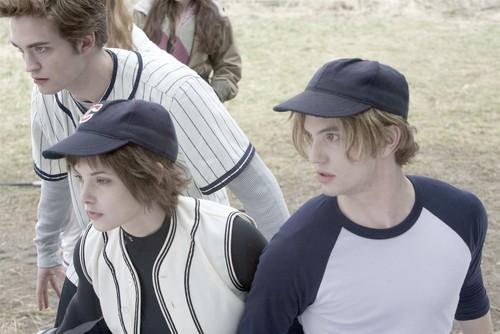 New photos for upcoming highly anticipated teen vampire series "Twilight," featuring Cam Gigandet, Robert Pattinson and friends in character appeared online.
The film is directed by Catherine Hardwicke, starring Kristen Stewart and Robert Pattinson.
"Twilight" is an action-packed, modern day love story between a vampire and a human. Bella Swan (Kristen Stewart) has always been a little bit different, never caring about fitting in with the trendy girls at her Phoenix high school…
"Twilight" is scheduled to hit theaters on December 12th.