Movie News
Brendan Fraser in William Tell 3D and Four Kings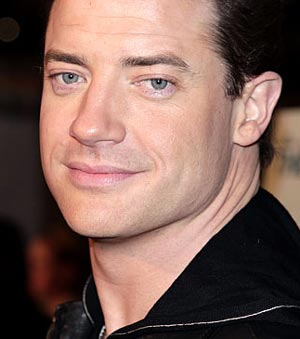 All of the sudden, Brendan Fraser is more popular than ever! In case you don't trust us, just type his name on the internet and you'll see. But why should you waste your time on searching, when FilmoFilia is right here to inform you that Fraser is now attached to star in Nick Hurran's upcoming William Tell: 3D project, as well as in the epic historical drama that comes from director Damien Lee, titled Four Kings.
So, let's start with William Tell: 3D. The film aims to shoot this fall in Romania and Switzerland and already has some interesting names involved in the whole thing, beside Fraser, who's attached to star as the lead.
Apparently, Anna Paquin is in negotiations to play Tell's wife, with German star Til Schweiger playing Habsburg king Hermann Gessler. Director Nick Hurran will direct from a script by Scott Reynolds, and here's a little description of this family action adventure:
"In the legend, Tell just can't leave well enough alone. The local potentate of the Hapsburg monarch, Hermann Gessler forces Tell to shoot the apple because he refused to bow before Gessler's hat, erected in a town square.
Tell succeeds in cleanly (and safely) cleaving the fruit and wins his and his son's freedom. But Gessler asks Tell why he had two arrows is his quiver, and Tell replies he was going to shoot Gessler with the second if he'd missed. Tell's defiance of Gessler ignited an uprising against the Austrian government which led to the formation of Switzerland."
On the other hand, we have Four Kings, project that will be directed by Damien Lee and that will be "…set against the French and Indian War that essentially divided North America."
As for Fraser, he will here play Colonel Lord Francis Nicholson, character described as "a vastly wealthy Brit who self-finances the war in the hope of creating a utopian society in what is now Canada."
Interesting enough for you? Then stay tuned for more updates!