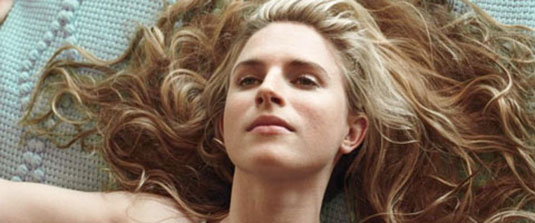 Bad news for Olivia Wilde fans – she's no longer attached to star in the Civil War era dramatic thriller The Keeping Room. Still, nothing to worry about, she will have a decent replacement, because we've learned that Brit Marling is set to star opposite previously announced Hailee Steinfeld and Nicole Beharie who are set to play female leads.
So, as we previously reported, Daniel Barber is on board to direct the movie which will revolve around two sisters and an African-American slave who are forced to defend their Southern home from soldiers who have broken off from the fast-approaching Union Army.
As you already guess, Steinfeld and Marling are attached to play sisters while Beharie will portray the above mentioned African-American slave.
According to the latest reports, Sam Worthington is also in talks to join the project which is set in the dying days of the Civil War. If negotiations with "Avatar" star work out, he will come on board to play a soldier who has broken off from the fast-approaching Union Army.
Julia Hart is responsible for the script while Wind Dancer Films, Gilbert Films and Anonymous Content will finance and produce the movie.
Stay tuned for more updates!