Interview
Bronson – Interviews With Tom Hardy And Director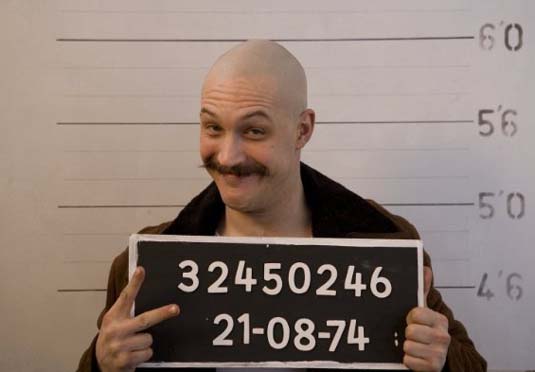 The life of the UK's "most violent prisoner" serves as the subject of director Nicolas Winding Refn's biopic "Bronson". We've got for you today interview with the director and also with Tom Hardy who plays Charles Bronson in the movie. Check out the trailers for "Bronson" below.
[youtube]http://www.youtube.com/watch?v=RstefCPs3kU[/youtube]
Born Mickey Peterson but later renamed by his fight promoter, Charles Bronson's sole ambition in life was to become famous. Surmising that the fastest means of accomplishing his goal with such limited opportunities was to cultivate a stylized persona as a hardened criminal, the ambitious do-badder embraced a desperate existence of extreme savagery. But who is the real man behind the warped persona?
Originally sentenced to 7 years in prison for burglary, Charles Bronson has been behind bars for 34 years, 30 of which have been spent in solitary confinement. Charlie has forged an outrageous reputation through violence, hostage taking and rooftop protests to become a notorious figure in the British public's consciousness.
[youtube]http://www.youtube.com/watch?v=3OOkZBlR68g[/youtube]
Seeing as how twenty-eight of Bronson's thirty-four years behind bars were spent in solitary confinement, that's a difficult question to answer. The terror of the legend comes to vivid life, however, as director Refn explores the twisted alternate reality created by Bronson, and highlights precisely how the controversial criminal staged himself within that anarchistic world.
"Bronson" had its premiere at Sundance Film Festival in January and after that the movie has been shown at European Film Market (Germany), The Jameson Dublin International Film Festival and at Glasgow Film Festival.
The movie directed by Nicolas Winding Refn from the script by Brock Norman Brock also stars Kelly Adams, Amanda Burton, William Darke, Matt King, Hugh Ross, Matt Legg and Brendan McCoy…
"Bronson" opens UK theaters on March 13, 2009.
Bronson Trailer:

Bronson Teaser Trailer: