Movie News
Bryan Cranston to Join Ben Affleck's Argo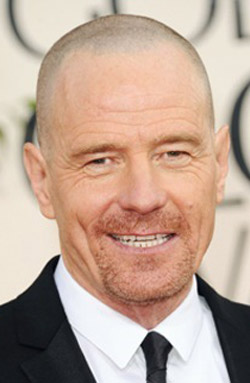 Yeah, yeah, Argo time again! Of course, things with the upcoming Ben Affleck's project are getting quite serious, so we're here today for an instant casting update!
Check this out, it looks that Bryan Cranston is also in negotiations to star in the whole thing, to take on one of the lead roles, and to join the cast that already includes John Goodman, Alan Arkin and Affleck himself!
Just in case you've missed our previous Argo reports, check the rest of this one for more interesting details.
So, Argo is written by Chris Terrio, and his script is based on the article titled 'How the CIA Used a Fake Sci-Fi Flick to Rescue Americans from Tehran' which chronicles an effort by the CIA and the Canadian government to rescue six U.S. diplomats from the U.S. Embassy that was controlled by Iranian revolutionaries.
Basically, we are talking about the project which will follow CIA rescue mission during the Iran Hostage Crisis, when six American embassy staff escaped the compound and were on the lam in Tehran for months, until the CIA rescued them by creating a fake Hollywood production company and pretended to be in Iran location scouting for a big-budget sci-fi epic.
When it comes to the above mentioned cast, it goes like this! Ben Affleck will play Tony Mendez, a CIA technical operations officer who led the operation.
Alan Arkin will star as Hollywood producer Lester Siegel and John Goodman will play Academy Award winning special effects master John Chambers who helped with the CIA's cover story.
As for Bryan Cranston, he comes on board to play CIA agent Jack O'Donnell, a man who used to be President Eisenhower's bodyguard and is now Affleck's boss.
At the end, let us also remind you that George Clooney and Grant Heslov are in charge for producing the whole thing.
Make sure you stay tuned for more updates on this one!