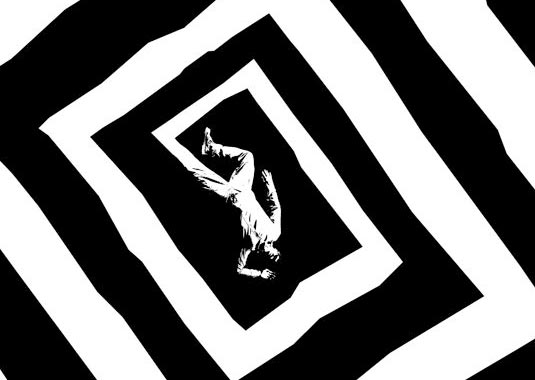 Thanks to MTV, here's cool
Saul Bass
"Vertigo" style poster for
Ryan Reynolds
's new movie
Buried
. Paul Conroy (Reynolds) is a U.S. citizen working as a contract driver in Iraq. After a swift and sudden attack on his convoy, he awakens to find himself buried alive inside a coffin with nothing more than a lighter, a cell phone, and little memory of how he ended up there. Faced with limited oxygen and unlimited panic, Paul finds himself in a tension-filled race against time to escape this claustrophobic deathtrap before it's too late.
Ivana Mino
,
Jose Maria Yazpik, Robert Paterson, Jose Luis Garcia Perez, Stephen Tobolowsky, Samantha Mathis, Warner Loughlin, Erik Palladino, Heath Centazzo, Anne Lockhart
and
Joe Guarneri
co-star. The film is directed by
Rodrigo Cortes
(15 Days, The Contestant,Dirt Devil).
Buried
is receiving a limited release on September the 24th and then opening across the country on October the 8th.
Buried Poster