Movie News
'Burn After Reading' to open 65th Venice Film Festival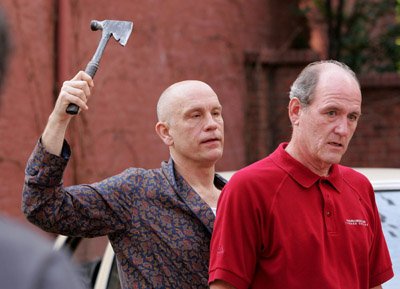 The Coen brothers' 'Burn After Reading' will open the 65th Venice Film Festival. That will be the world premiere of the dark spy comedy, starring George Clooney, Brad Pitt, John Malkovich, Frances McDormand and Tilda Swinton, will launch from the Venice Lido Aug. 27.
'Burn After Reading' has its U.K. release on Sept. 5 via Universal Pictures and goes out Stateside via Focus Features on Sept. 12. "Burn After Reading," which the Coens wrote and directed, revolves around an ousted CIA official, played by John Malkovich, whose memoir falls into the hands of two Washington, D.C., gym employees, who decide to attempt to exploit their find. Highly awaited Coen brothers' latest is a Working Title production, produced by Joel and Ethan Coen, and executive-produced by Working Title's Tim Bevan, Eric Fellner and Robert Graf. It has not yet been decided whether "Burn After Reading" will be in competition or out-of-competition at 65th Venice Film Festival. The Coens were last on the Lido with "Intolerable Cruelty," starring Clooney opposite Catherine Zeta Jones, in 2003, out-of-competition.
The Venice Film Festival will run Aug. 27-Sept 6.