Movie News
First Look At BURTON & TAYLOR: Helena Bonham Carter And Dominic West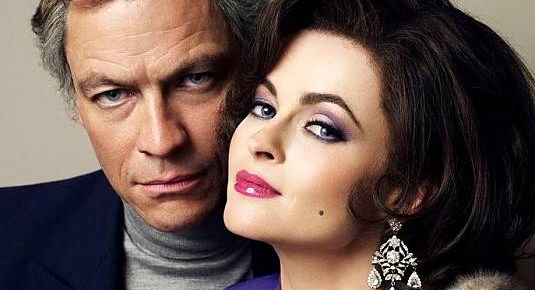 Wow – Helena Bonham Carter looks awesome in the first official photo from BBC America's upcoming Burton & Taylor movie! Ok, Dominic West as Richard Burton looks pretty cool, too, but we're definitely impressed with our new Elizabeth Taylor. Head inside to take a better look at the famous on-again, off-again lovers, and let us know what you think! In case you're not so familiar with the whole thing, let me first inform you that we're talking about a brand new 90-minute drama, directed by Richard Laxton, which revolves around Hollywood's most famous lovers, Richard Burton and Elizabeth Taylor. In other words, the movie will follow:
…their private and public relationship played out against their ill-fated appearance in a 1983 revival of Noel Coward's stage play, Private Lives. Burton and Taylor is one of the most fascinating, glamorous and tempestuous relationships of the 20th century – the two most famous movie stars of their day who played out every high and low of their love affairs, multiple marriages and divorces right in the public eye.
Executive produced by Jessica Pope and produced by Lachlan McKinnon, Burton & Taylor premieres this fall on BBC America. Say what you want, but this definitely looks much better than Lifetime's Liz & Dick. Click on the image to enlarge & stay tuned for more updates!