Movie Photos
BYZANTIUM: New 'End Of Time' Clip & 10 New Pics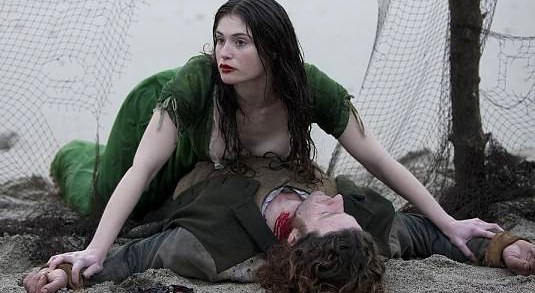 Byzantium, anyone remembers this movie? Hope you do, 'cause today we're here to share a brand new clip (watch out: it's end of time!) as well as 10 pretty cool images with Gemma Arterton and Saoirse Ronan. In case you forgot, they star as a mother/daughter vampire duo in Neil Jordan's latest horror fantasy thriller, head inside to take a look! [jwplayer mediaid="151698″] So, as we previously reported, Jordan's upcoming movie is based on the Moira Buffini play, and revolves around a mother and daughter who are vampires and arrive in a small British town revealing their secret to the town.
Beside Arterton who stars as Clara Webb and Ronan who plays her daughter Eleanor, the rest of the cast also includes Sam Riley, Jonny Lee Miller, Caleb Landry Jones and Danny Mays.
Two mysterious women seek refuge in a run-down coastal resort. Clara meets lonely Noel, who provides shelter in his deserted guesthouse, Byzantium. Schoolgirl Eleanor befriends Frank and tells him their lethal secret. They were born 200 years ago and survive on human blood. As knowledge of their secret spreads, their past catches up on them with deathly consequence.
As usual, make sure you click on all these images to enlarge, and don't forget – Byzantium is set to hit theaters on June 28th, 2013. Stay tuned for more updates!