Movie Trailers
BYZANTIUM International Trailer: Get Bloody With Gemma Arterton & Saoirse Ronan!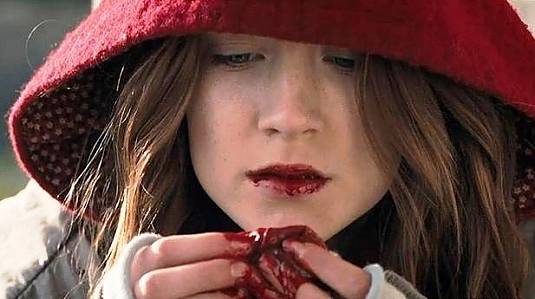 Byzantium… the last time we talked about this horror movie was…? Can't remember, really, but never mind – we finally have an international trailer for the whole thing and I'm sure you're going to love it. Why? Well, maybe because the movie comes from Interview with the Vampire helmer Neil Jordan, and stars Gemma Arterton & Saoirse Ronan as a mother/daughter vampire duo?
Directed by Neil Jordan, and written by Moira Buffini, this movie centers on two mysterious women who arrive in a small British town where their secret doesn't stay kept for long. The secret is – they were born 200 years ago and survive on human blood! [jwplayer mediaid="135654″]
Two mysterious women seek refuge in a run-down coastal resort. Clara meets lonely Noel, who provides shelter in his deserted guesthouse, Byzantium. Schoolgirl Eleanor befriends Frank and tells him their lethal secret. They were born 200 years ago and survive on human blood. As knowledge of their secret spreads, their past catches up on them with deathly consequence.
Byzantium stars Gemma Arterton as Clara, Saoirse Ronan as Eleanor and Caleb Landry Jones as Frank, while the rest of the cast also includes Sam Riley, Jonny Lee Miller and Danny Mays. The movie is still without an official release date – but as usual, we'll keep an eye on it!