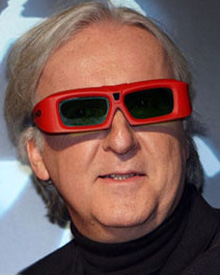 Ok, we all know Avatar was a huge success. But, how huge? The highest-grossing film of all time with $2.7 billion worldwide!
Or, we can go this way: $202 million in worldwide ticket sales during the New Year holiday weekend, or $1.02 billion just 18 days after opening, or $350 million high paycheck for Avatar's writer and director. I would like to be James Cameron today, please!
But, the tale of a "disabled ex-Marine charged with persuading the local aliens of planet Pandora to allow his employers to mine their natural resources" was also the most expensive film ever made, with a impressive reported budget of $300 to $500 million. And, whether you like this director or not, one thing is for sure – he definitely knows how to make money!
And if you still don't believe what you're reading about then let us repeat Cameron is making $350 million because the DVD did beyond expectation!
Fox distribution executive Bert Livingston described this huge success saying:
"This is like a freight train out of control" while box-office analyst Paul Dergarabedian said:
"Leave it to James Cameron to do this. To not only set the technical world on fire, the visual world on fire, but also the box-office world on fire 12 years after Titanic"
And who would you like to be today?