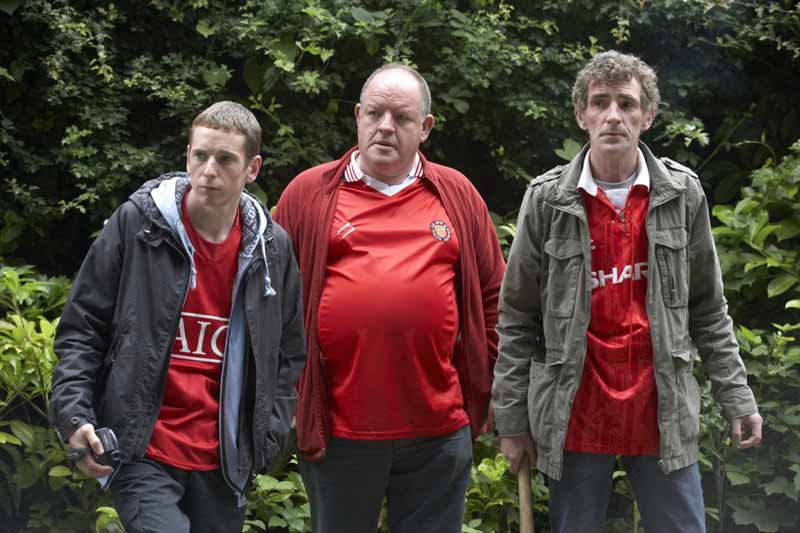 In "Looking For Eric," Cantona is not just actor but co-producer and part-financier.
The film is based on an incident in his career: a fan so smitten by Cantona that he committed apostasy and transferred his allegiance from Leeds United to Manchester United.
"It is not about me and it's not about football," he said. "All the same, a director who knew nothing about football could not have made it. No French director could have made it either. I was afraid it would be coarsened, caricatured, made stupidly commercial."
The buzz on the film in France is positive. But an interesting question is: could Cantona become the first footballer to win the English championship five times, the FA Cup, twice and the Cannes Palme d'Or?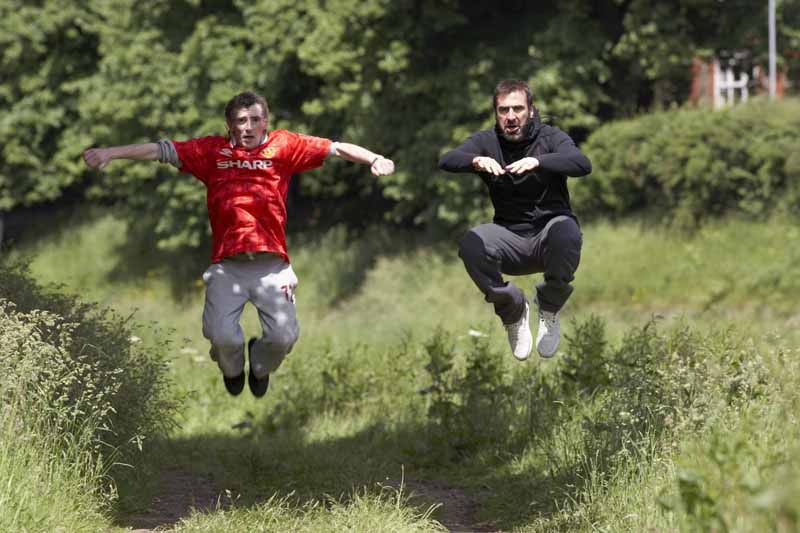 Loach's "Looking for Eric," tells a story about a troubled adolescent soccer fan who's counselled by former Manchester United star Eric Cantona.
His wife has gone, his stepsons are out of control and the house was chaotic even before a cement mixer appeared in the front garden. Life is crazy enough, but it is Eric's own secret that is driving him to the brink. How can he face up to Lily, the woman of his dreams that he once loved and walked out on many years ago?
Despite the comical efforts and misplaced goodwill of his mates, Eric continues to sink. In desperate times it takes a spliff and a special friend to help a lost postman find his way, so Eric turns to his hero: footballing genius, philosopher and poster boy, Eric Cantona.
UPDATE May 19, 2009 – REVIEW, PHOTOS, POSTER
At the Cannes Film Festival on Monday (May 18, 2009), Ken Loach's new film, "Looking For Eric," will be in competition for the Palme d'Or. It stars Eric Cantona as Eric Cantona, working as guru and life coach to a floundering Mancunian postman, who is obsessed with the former Manchester United striker. The film is based on a story suggested to Loach by Cantona himself.
"Seeing top-whack footballers at the Cannes film festival is becoming a bit of a tradition. Last year it was Diego Maradona, showing up for Emir Kusturica's macho movie tribute, Maradona By Kusturica. The year before it was Zinédine Zidane, the subject of Douglas Gordon and Philippe Pareno's Zidane: A 21st-Century Portrait. (Zidane didn't turn up in person, but contributed a winning video intro for the premiere.) Now it is the turn of Eric Cantona, the gnomic philosopher-king of 90s Man U, and now hero of Ken Loach's boisterous new picture; scripted by Paul Laverty, it is a lovably good-natured if erratic comedy about a depressed middle-aged postman and football fan called Eric, played by Steve Evets…
..We get a deeply enjoyable montage of Cantona goals, but when a saucer-eyed Eric asks the great man what was his best moment, Cantona replies that it was not a goal, but a pass: an inspired assist. From this, Cantona's pupil begins to learn the selfless values of friendship and community, and finds the road back to happiness." Guardian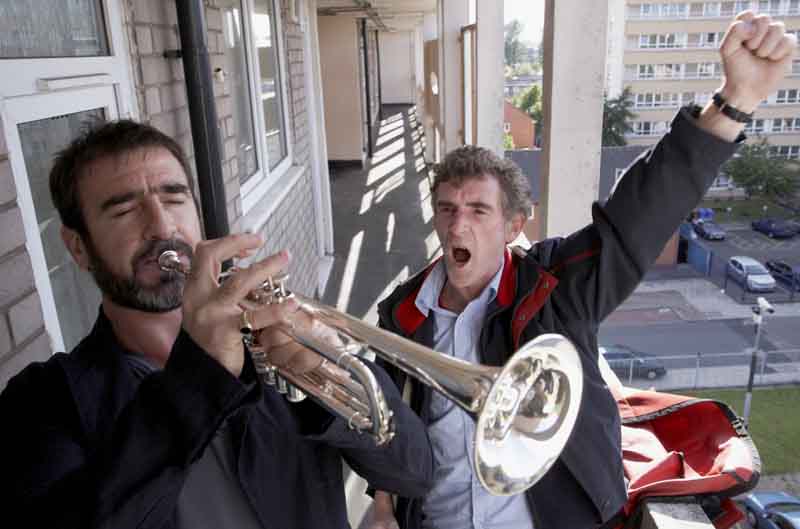 Cantona explained how he learnt to play the trumpet during his nine-month suspension from football for attacking a Crystal Palace fan in 1995: "I decided I should do something productive, so I took up the trumpet."
"In 2006, British director Ken Loach won Cannes' top prize with a bracing chronicle of the Irish Republican Army's struggles against the British in the 1920s. Three years later, he's come up with a film that couldn't be more different in tone and subject matter – a lighthearted dramatic comedy about a distraught middle-aged postal worker, Eric Bishop, who gets his groove back by channeling his favorite soccer hero, Eric Cantona, the legendary French star of UK team Manchester United.
Comparisons to Woody Allen's "Play it Again, Sam" are inevitable…"
"Looking for Eric" belongs less to the tradition of hard-hitting British dramas that frequent Cannes and increasingly more along the lines of the sort of slight crowd-pleasing fare that does well in U.S. art-houses. And although Cantona may be less known in America than overseas, there's no denying the comic fun of seeing a burly sportsman put on some rock n' roll and cut a rug with another man." IndieWire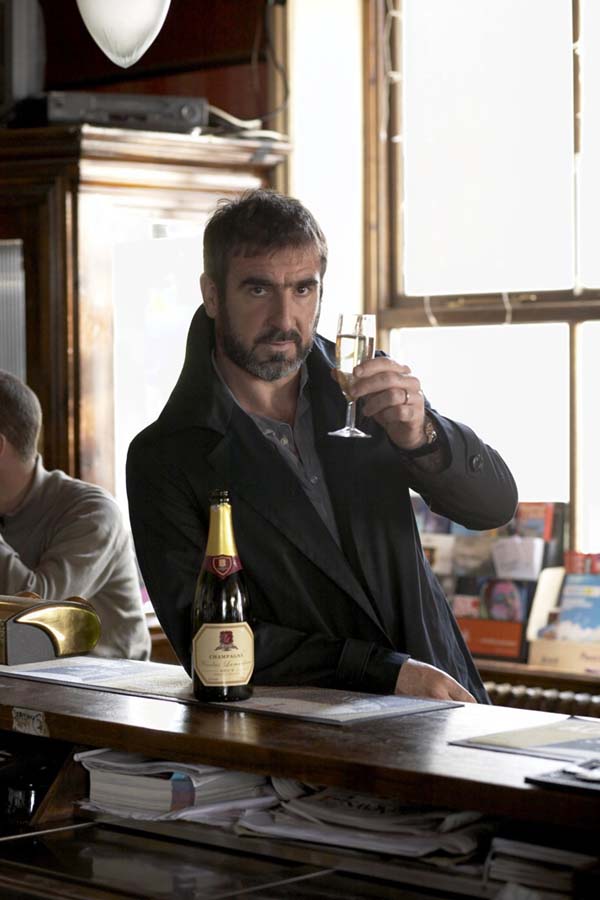 "Ken Loach could not have painted a more perfect, bittersweet picture for Cannes. Looking for Eric stars the French football legend Eric Cantona in a rare Loach comedy.
Cantona is basically a ghost, visible only to the delusional Bishop. His vague advice about how to handle Lily and the boys is delivered like poetry. Indeed, Cantona's quote about sardines and seagulls — after he kicked a Crystal Palace supporter in the chest, earning a nine-month suspension — is central to this barmy comedy. But the pleasure of watching a bearded Cantona playing life coach to the astonished and grateful Bishop is rigged, deliberately and brilliantly, with uncertainty…" TimesOnline
"A recent poll suggested that Ken Loach's 2006 film The Wind That Shook the Barley is the most popular Palme d'Or winner of the past few years. Judging by audience response, Looking for Eric, screening in competition, will be even more beloved. Unsurprisingly, perhaps: the film is an ode to the footballing genius and life-coaching skills of a Frenchman – Eric Cantona. He is the hero of another Eric (Steve Evets), a divorced postman already struggling to keep himself together and whose two teenage sons are in trouble with a local gangster…" Telegraph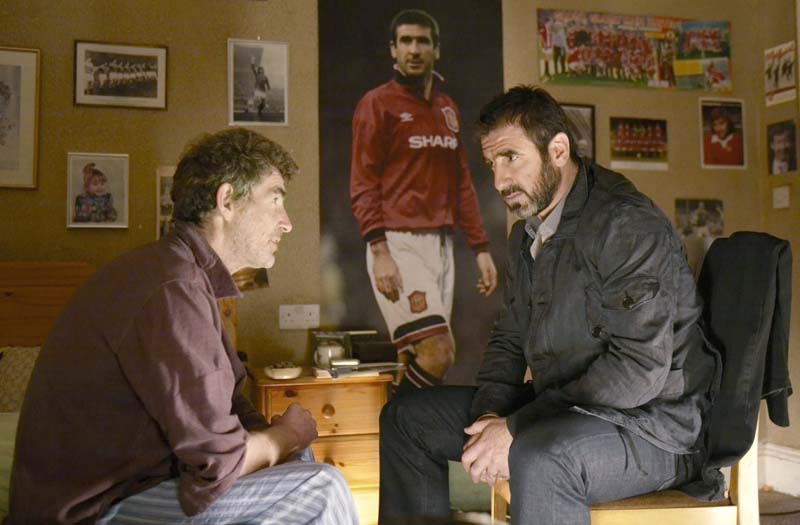 "No prior knowledge of either English soccer or one of its greatest stars of the '90s, French-born Eric Cantona, is necessary to go "Looking for Eric." But helmer Ken Loach and writer Paul Laverty's ninth feature together is a curious hybrid: Three movies — boilerplate, socially aware Loach; personal fantasy; romantic comedy — wrap around a central core of a hopeless soccer fanatic who's given a second chance to sort out his life. As in many of Laverty's scripts, problems of overall tone and character development aren't solved by Loach's easygoing direction, though when it works, "Eric" has many incidental pleasures…" Variety
"This being a Loach film, neither the comedy nor the fantasy comes at the expense of passionate realism. Eric (Steve Evets) is the single stepfather of two tearaway teenage boys.
The Frenchman becomes a life coach of sorts. He encourages his namesake to to appreciate his fun and caring colleagues, a likeable bunch of posties played by an entertaining group of Manchester actors and comedians including John Henshaw…
It's Loach's most accessible film in years, although those who express surprise at his comic touch have short memories: films like 'Riff Raff' and 'Raining Stones' in the early 1990s pitched laughs alongside tragic social comment." TimeOut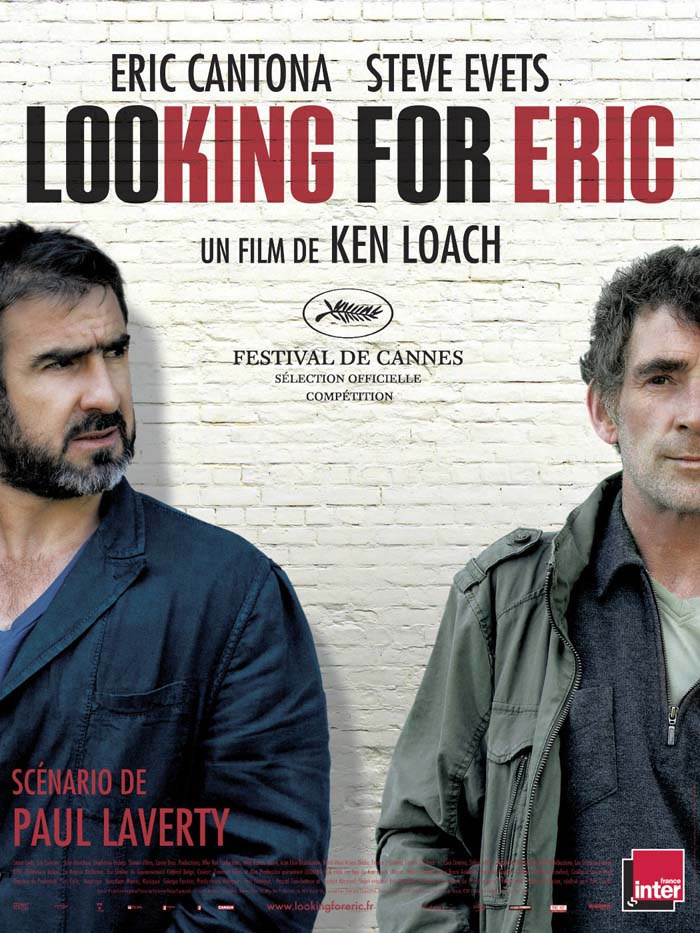 "It is humorous but hagiographic in its portrayal of former Manchester United star Eric Cantona (who plays himself – or at least a spliff-smoking Manchester postman's idealised vision of him). Funny and sharply observed, it nonetheless has a sentimentality and contrivance about it that stops it short of its director's best work…
…Looking For Eric is an easy film to warm to. The Cantona conceit could have turned to whimsy – at times, it's as if Clarence the Angel from It's A Wonderful Life has stumbled into Loach's universe, but Cantona plays his role with such conviction that you never question why he is sitting on Eric's bed or jogging alongside him by the canal. Moreover, Looking For Eric boasts the most rousing finale of any Loach film. Loach and Laverty make a scene involving masked men terrorising their antagonists the stuff of uplifting comedy – and that's an achievement in itself…" Independent
"Looking for Eric" also stars Steve Evets, John Henshaw, Lucy-Jo Hudson and Justin Moorhouse.
Take a look at six movie clips from "Looking For Eric"