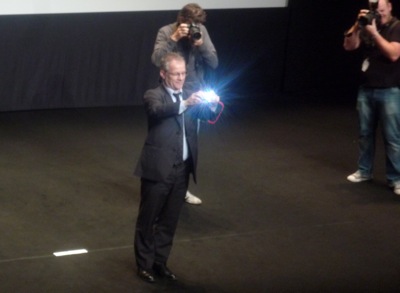 No animated pic has ever opened Cannes Film Festival before but at the opening ceremony of the 62nd edition of the fest on May 13, 2009 animated 3D comedy "Up" directed by Pete Docter will have its world premiere. At the press screening this morning in Cannes, fest chief Thierry Fremaux stood on stage with a small digital camera to welcome critics and journalists and snap a photo of everyone wearing their 3-D glasses. "The thing I'm looking forward to the most is seeing that great image of all these people tonight in their tuxedos, bow ties and gowns, wearing 3-D glasses in that big theater. That's going to be a good picture," Pixar Chief Creative Officer John Lasseter joked at a news conference. "We've always made our films in 3-D, but we've just shown them in 2-D," Lasseter proclaimed during a post-screening press conference today in Cannes. " All our films will be made in 3-D in the future," Lasseter added.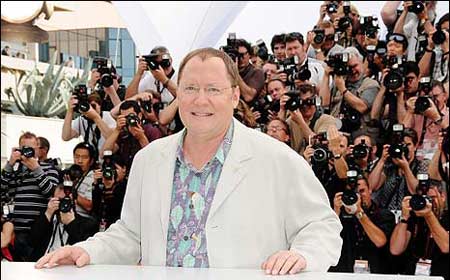 The 10th feature by Disney's Pixar studios was warmly clapped at its press screening and it should get a similar welcome at the formal ceremony that opens the festival in the evening. The red carpet was unfurled and the 3-D glasses were at hand as the 62nd Cannes Film Festival opened Wednesday. A host of celebrities have jetted in to the French Riviera for the gala opening of this year's Cannes Film Festival. Stars including Brad Pitt, Quentin Tarantino, Penelope Cruz and Johnny Depp are expected to attend while promoting their latest films. Soon members of the jury, led by French actress Isabelle Huppert would be wrangling over which auteurs should receive Cannes' coveted prizes – from Quentin Tarantino to Ken Loach and New Zealand's Jane Campion, Pedro Almodovar, Ang Lee, Lars von Trier…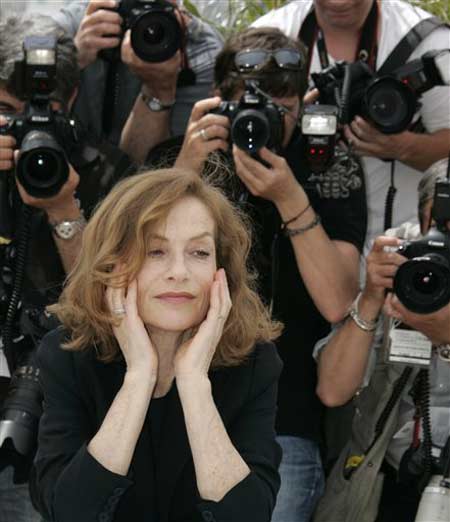 "I don't think we are here to judge," Huppert said. "I think we are here to love films, and to see what we love more than others." There are lots of cross-cultural films on offer – Ken Loach with "Looking for Eric," a Spanish thriller set in Japan, a Taiwanese filmmaker's travails in France and Johnny Hallyday as a French chef on the trail of vengeance in Hong Kong. But while Asia and Europe have a strong showing, there's a noticeable absence of films from Latin America.
The festival runs until 24 May when the Palme d'Or prize will be announced. CANNES 2009 OFFICIAL LINEUP 48th CRITICS' WEEK LINEUP DIRECTORS' FORTNIGHT AND SHORT FILMS LINEUP