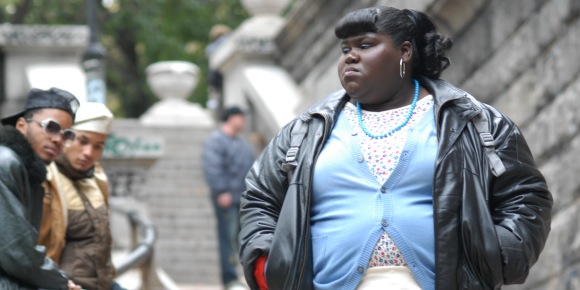 Winner of three awards at the 2009 Sundance Film Festival, including the Grand Jury Prize and Audience Award in the U.S. Dramatic Competition, Lee Daniels' "Precious: based on the novel "Push" by Sapphire" will be shown in UN CERTAIN REGARD at Cannes Film Festival. This is a vibrant, honest and resoundingly hopeful film about the human capacity to grow and overcome.
With sheer audacity and utter authenticity, director Lee Daniels tackles "Push: Based on the Novel by Sapphire" and creates an unforgettable film that sets a new standard for cinema of its kind. Precious Jones (Gabourey "Gabby" Sidibe) is a high-school girl with nothing working in her favor. She is pregnant with her father's child – for the second time. She can't read or write, and her schoolmates tease her for being fat.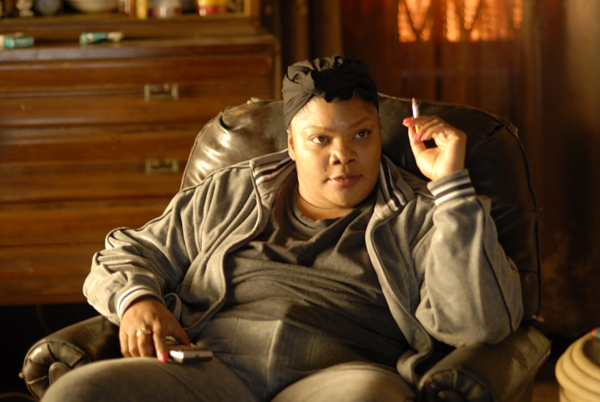 Her home life is a horror, ruled by a mother (Mo'Nique) who keeps her imprisoned both emotionally and physically. Precious's instincts tell her one thing: if she's ever going to break from the chains of ignorance, she will have to dig deeply into her own resources. Don't be misled – "Push: Based on the Novel by Sapphire" is not a film wallowing in the stillness of depression – instead, it vibrates with the kind of energy derived only from anger and hope.
The entire cast are amazing. Starring Mo'Nique, Paula Patton, Sherri Shepherd, Amina Robinson, Nealla Gordon, Mariah Carey, Sherri Shepherd, Lenny Kravitz and introducing Gabourey Sidibe, "Precious" directed by Lee Daniels from a screenplay by Geoffrey Fletcher based on the novel Push by Sapphire.
Daniels has drawn from them inimitable performances that will rivet you to your seat and leave you too shocked to breathe. If you passed Precious on the street, you probably wouldn't notice her. But when her story is revealed, as Daniels does in this courageous film, you are left with an indelible image of a young woman who – with creativity, humor, and ferocity – finds the strength to turn her life around.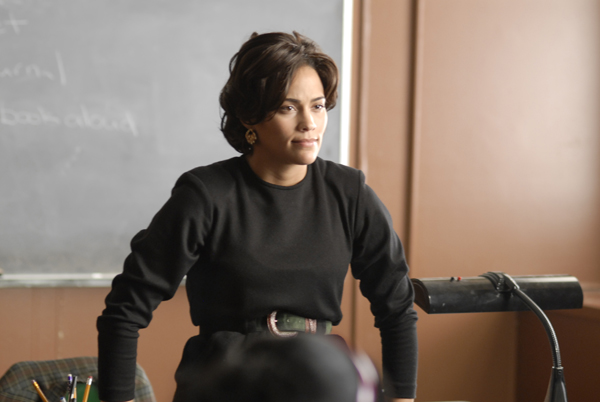 "Sometimes actors get in a rut. They start playing the same character over and over again. And sometimes that character sucks. Mo'Nique is someone I've never liked. She's obnoxious, grating, and has never been funny. But in this movie she pulls the opposite of a James Franco. You realize she never should have been doing comedies in the first place. She should have been tackling hard core dramatic roles.
She gives an impressive and intense performance in PUSH: BASED ON THE NOVEL BY SAPPHIRE. Her character is abusive, both verbally and physically, delusional, and a force of nature. The film takes place in 1987 and follows Precious, a teenage girl in Harlem on the verge of giving birth to her second child, the product of incest and rape, and struggling with her own insecurities and disastrous home life." Collider.com
"The premise of Push: Based on a Novel by Sapphire is so unsettling and bleak that no one would blame you if you didn't want to see it: It's the story of an obese 16-year-old illiterate Harlem girl who's pregnant (for the second time) by her own father, lives with her monstrously abusive mother, and has almost given up on life. But if you do see it, you'll find that it's compelling and artistic, punctuated with warm humor and masterful performances, and ultimately triumphant and hopeful." Cinematical.com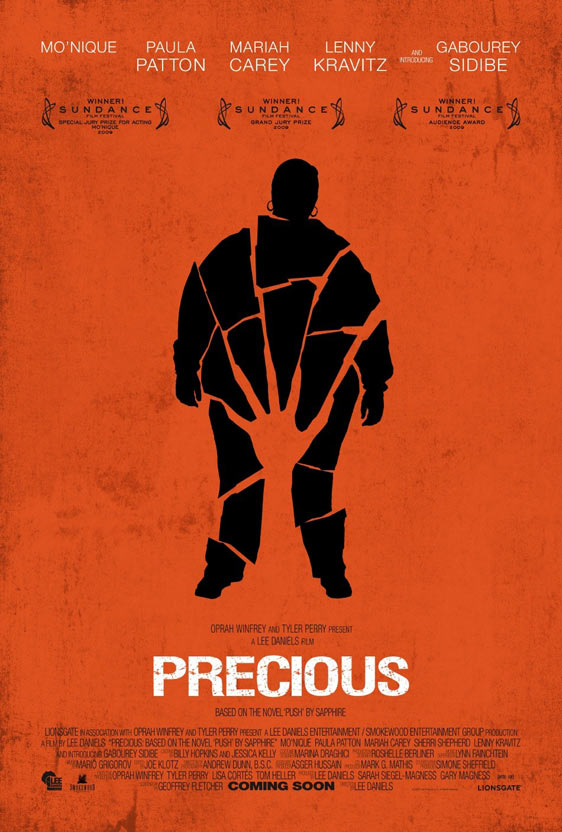 "It may sound depressing — and at times it is — but Push is a lot more than that. The film is pulsating with an unexpected energy and vibrancy. While her home life is stunningly brutal and unforgiving, it is in Precious' hopes and dreams where we see her true spirit. And through an incredibly well-adapted script by Damien Paul and an illuminating performance from Gabourey Sibide we are able to find a shining ray of hope in the stories central character, even as the most horrific things are happening to her.
It's hard not to pay attention to a film that is as well-crafted and engaging as this one. And though its subject matter is sometimes off-putting, it is anchored by a character who — with creativity, humor, ferocity and charm — makes the decision to turn her life around." FilmSchoolRejects.com

"Precious" is a horror movie, of course, and Mary is a monster, whose one glimmer of humanity – which Mo'Nique, who is utterly brilliant, reveals in a tour de force soliloquy at the finale – only makes her more horrible.
Second-time helmer Daniels ("Shadowboxer") demonstrates a remarkable, balletic ability to juggle emotional extremes. Claireece has her fantasies, and their visualizations — of the girl as satin-clad pop star, movie star or supermodel – work as relief valves. They're never funny, but they do humanize a character who has been reduced, by those who are supposed to love her, to a piece of meat, and who presents herself to the world as a very different, far less attractive creature than the Claireece we hear in voiceover." Variety.com
Precious Trailer
Precious Clip