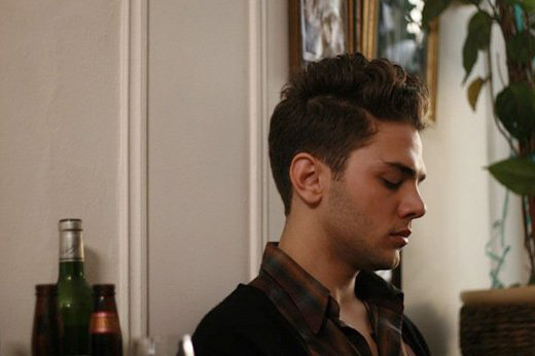 Les Amours Imaginaires means Imaginary Loves, but this is a very French film which is also known as Heartbeats in the US.
The movie is both written and directed by Xavier Dolan, who also stars as Francis, a young Canadian filmmaker out of Quebec, and we are here today to have a little chat about it, since it will be premiering at the Cannes Film Festival in a few weeks in the Un Certain Regard category.
What we know about this interesting project is that it's the story of three close friends who are involved in a love-triangle. Movie follows the infatuation of two friends with the same mysterious young man. Inevitably, their friendship suffers.
Or, if you prefer little bit detailed plot: "…the story of Francis and Marie, two friends. They fall in love with the same person, Nicolas. However, Francis and Marie will fiercely compete for the love of Nicolas while nothing indicates that Nicolas actually loves one of them."
Director Xavier Dolan plays Francis, Monia Chokri plays Marie, while Niels Schneider plays Nicolas.
This is the second film from acclaimed director Xavier Dolan, who attracted international attention when his first film as a director and screenwriter titled J'ai Tué Ma Mère (or I Killed My Mother) won three awards from the Director's Fortnight program at the 2009 Cannes Film Festival.
The film has a Canadian distributor, but it doesn't have a US distributor yet.
Interesting story, lovely colors and music, as you can see on a trailer. We'll just have to wait and see how things will work out for Dolan this time at Cannes, so stay tuned guys!
[youtube]http://www.youtube.com/watch?v=6gCPIof4kNQ&feature=player[/youtube]