Movie News
Casting on McG's UNTITLED THRILLER PROJECT Rounding Up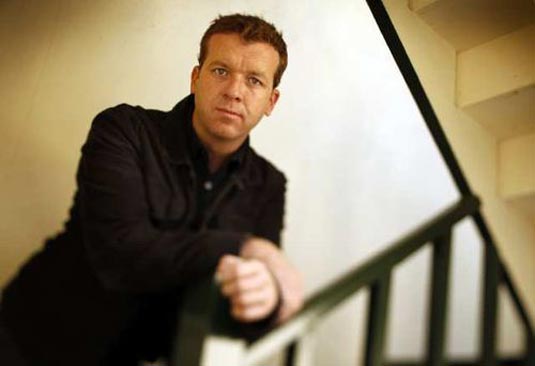 It appears that the cast for this as of yet
Untitled Thriller Project
, directed by
McG
, has been rounded up and that production has also started. If judging by the press release, I think I'll be looking forward to this one. Here, take a look at the press release yourself and tell us what you think: (Beverly Hills, Calif.) January 7, 2013 – EuropaCorp and Relativity Media have closed deals with
Amber Heard
(The Rum Diary, Paranoia),
Hailee Steinfeld
(True Grit) and
Connie Nielsen
(Gladiator) for their Untitled Thriller project starring previously announced Oscar®-winner
Kevin Costner
(The Bodyguard, Dances With Wolves, Open Range). McG (Charlie's Angels, Terminator Salvation) directs the gripping action tale from a screenplay by
Luc Besson
(Taken, Transporter) and Adi Hasak (From Paris With Love). The film is currently in production in Paris and will continue in Serbia, where it will wrap on April 22nd. Collaborating with McG behind the scenes is a creative below-the-line team including:  director of photography Thierry Arbogast (The Fifth Element), production designer Sébastien Inizan (Taken 2), sound editor Stéphane Bucher (Taken 2), costume designer Olivier Bériot (Taken) and editor Audrey Simonaud (Taken 2). This darkly comedic action film tells a story about a secret service agent who's agreed to return from retirement for one last mission – in exchange for access to an experimental drug that could save his life. Hallucinatory, narcoleptic action ensues as he tries to complete the mission while battling the side effects of the drug. The film is being produced by EuropaCorp's Besson and Relativity's CEO, Ryan Kavanaugh (The Fighter). Marc Libert (Lockout) and Relativity's President, Tucker Tooley (Immortals) will executive produce. This marks the second of two films that EuropaCorp and Relativity will collaborate on as a part of a co-production and co-financing deal that was announced in May. The deal also includes the darkly comedic action film currently-titled Malavita (in theatres October 18, 2013) directed by Besson and starring Oscar®-Winner Robert De Niro (Limitless, Heat), Oscar®-Nominee Michelle Pfeiffer (Dark Shadows, People Like Us), Oscar®-Winner Tommy Lee Jones (No Country For Old Men, Men in Black), Dianna Agron (Glee, I Am Number Four) and John D'Leo (The Wrestler, Wanderlust). Up next, Relativity will release the outrageous Movie 43 (in theatres January 25, 2013), the film adaptation of Nicholas Sparks' best-selling Safe Haven (in theatres February 14, 2013), the comedy 21 & Over (in theatres March 1, 2013) and the corporate espionage thriller Paranoia (in theatres October 4, 2013). Relativity is currently in post-production on Scott Cooper's gritty dramatic thriller currently-titled Out of the Furnace. EuropaCorp recently internationally released Taken 2, the sequel to its franchise hit Taken (Liam Neeson), directed by Olivier Megaton. EuropaCorp is also in post-production on Mobius, directed by Eric Rochant, starring Oscar®-Winner Jean Dujardin (The Artist), Cécile de France (Here After), and Tim Roth (Reservoir Dogs, The Incredible Hulk).