Movie News
Catherine Hardwicke to Direct The Bitch Posse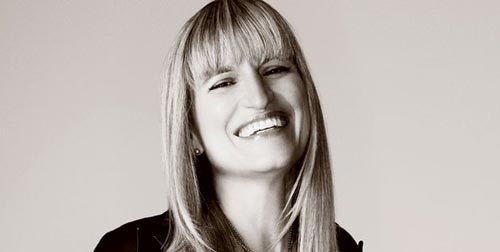 Catherine Hardwicke, Twilight director, is now ready to adapt another interesting story, only this time, we're talking about an adaptation of Martha O'Connor's novel titled The Bitch Posse.
This one is already being described as "an angsty, serious novel of lost dreams and sexual damage" and it's definitely something worth our full attention.
If it's provocative enough for you, then check out the rest of this report.
So, according to the latest reports, Hardwicke will direct The Bitch Posse from a script by Getting to Know You scribe, Tristine Skyler.
The whole thing will center "on three friends, high school seniors who come from troubled homes and form a dangerous alliance called the Bitch Posse. Something occurs that rips apart the friendship and haunts them into adulthood.
The book switches back and forth from those high school years to their adult lives where one is in a mental institution, the other is a promiscuous writer and the third suffers through a loveless marriage."
Or, if you prefer more details, here's a little description of the novel: "It focuses on three friends, Cherry, Amy and Rennie, as high school seniors and as women in their mid-30s. Compelled by miserable home lives to form the Bitch Posse as teenagers, the three girls ricochet dangerously through their last year of high school, sharing a passionate, almost sinister bond until a terrible secret rips them apart.
Still damaged and separated by the unspeakable event, the three live equally wretched lives as adults, Cherry in a mental institution, Rennie as a promiscuous failed writer and Amy in a loveless marriage. After pages of vodka, cocaine, "fucking" and "cutting" (in both past and present narratives), the friends' terrible secret finally comes to light, though it reveals logistical and thematic gaps in the narrative…"
As usual, we'll keep an eye on this adaptation, so stay tuned!