Movie News
Catherine Zeta-Jones as Villain in Rock of Ages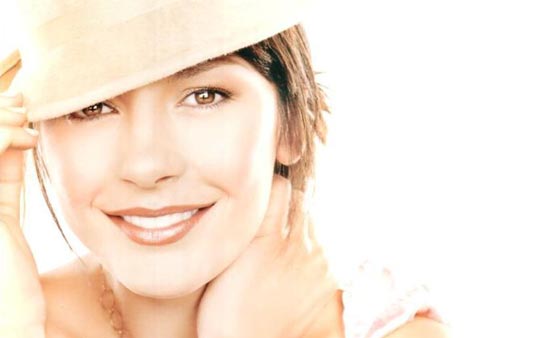 Rock of Ages is getting bigger! We just learned that lovely Catherine Zeta-Jones is going to be the part of this project as well. Sounds good? Why not?
So we're interested to see this Oscar winner actress next to previously reported Tom Cruise, Mary J. Blige, Alec Baldwin, Paul Giamatti, Russell Brand, Julianne Hough and Diego Gonzalez Boneta in the upcoming Adam Shankman's project that:
"…tells the story, replete with hair-band music, of a small-town girl who comes to Hollywood for the 1980s music scene and is nearly destroyed by it. Although she falls for a budding musician named Drew, she also catches the eye of Stacee Jaxx, an arrogant rocker at the height of his career, ends up as a stripper in a club run by Blige but also finds true love at the end."
Tom Cruise will play Stacee Jaxx, character decribed as "the arrogant and charming star at the top of his career." Julianne Hough stars as the leading female role, Sherrie, Mary J. Blige will play character named Justice, while Boldwin is set to star as Dennis.
Paul Giamatti was cast as the manager of Stacee Jax and his rock band, and Diego Gonzalez Boneta will star as Drew Boley, a guitarist and singer described as the nicest aspiring rocker you'll find in the Bourbon Room.
Russell Brand is on board will take on the role of Lonnie in the film who runs the '80s rock club The Bourbon, owned by Dennis (the role Alec Baldwin will be playing).
Now, we have Catherine Zeta-Jones on board to play the film's villain, a character who isn't in the Broadway version.
Shankman described it as "if Tipper Gore and Anita Bryant had a love child. She is this hardcore, moral majority, arch-conservative who wants to shut down rock'n roll in the great city of Los Angeles" and added: "It's a character that we only really came to in the last month. The character was invented to streamline the stories."
At the end, let us remind you that Shankman will direct Rock of Ages from a screenplay by the original musical's creator, Chris D'Arienzo, with production scheduled to start on May 19 in Miami.