Movie News
Catherine Zeta-Jones & Byung-Hun Lee Join Cast of RED 2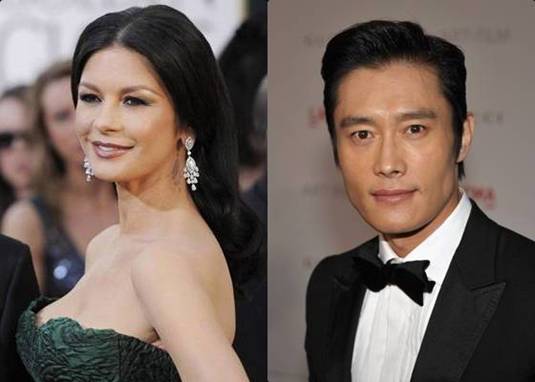 While we recently learned that Galaxy Quest director Dean Parisot is about to take the helm of Red 2, Summit Entertainment has announced that Catherine Zeta-Jones and Byung-hun Lee have been cast in a sequel to the studio's modest 2010 hit. Brothers Erich Hoeber and Jon Hoeber are officially returning for the second installment; they already started writing the script last year, so those of you eager for more of Bruce Willis will be glad to hear it's definitely coming. John Malkovich, Mary-Louise Parker and Helen Mirren also back on board; Morgan Freeman isn't returning because his character, you know, died in the first movie. RED 2 brings back the team of Retired and Extremely Dangerous CIA operatives as they use their old-school style to take on a new set of enemies all across Europe. Erik Feig, president of production for Lionsgate Motion Picture Group, said:
We had so much fun making RED and seeing that amazing cast assembled together – and so did consumers: over $200m worldwide and the No1 home entertainment rental of last year. We can't wait to bring them back together, give them some new friends, and show they 'still got it.'
Byung-hun Lee will next be seen reprising his role as Storm Shadow in G.I. Joe: Retaliation, while Zeta-Jones has Rock of Ages set to arrive on June 15th and is currently filming The Bitter Pill for Steven Soderbergh. Zeta-Jones and Byung-hun Lee join the line-up although their characters have not yet been announced. Stay tuned.