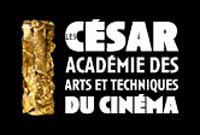 Bonjour Paris! February is quite interesting month when it comes to awards, and The Cesar Award is no exception.
So, let's move to France for the national film award of France, first given out in 1975, with nominations that are selected by the members of the Académie des Arts et Techniques du Cinéma.
As we already guessed, Xavier Beauvois' Des hommes et des dieux, or if you prefer Of Gods and Men – movie that we previously talked about – took the top prize at France's Cesar Awards.
And you all thought that Roman Polanski's The Ghost Writer will win? Ok, you were close, because the movie ended up taking home the most awards, including best adapted screenplay, best editing, best original score, and best director for Polanski himself, who was in attendance.
Looks that France loves Facebook, too, so David Fincher has a reason to be satisfied. He will return home with an award for Best Foreign Film, for his well-known The Social Network.
Political satire The Names of Love was the evening's surprise winner, taking original screenplay for Baya Kasmi and Michel Leclerc, and for 25-year-old thesp Sara Forestier. Forestier plays a politician sleeping her way up until she meets her match. She previously won the Cesar newcomer for Games of Love and Chance in 2005.
Here's the list of nominees and you can check out the full list of winners below:
Best Film
Des hommes et des dieux (Of Gods and Men), Xavier Beauvois
Best First Film
Gainsbourg (vie héroïque), Joann Sfar
Best Animation Film
L'Illusionniste (The Illusionist), Sylvain Chomet
Best Director
Roman Polanski for The Ghost Writer
Best Actress
Sara Forestier in Le nom des gens (The Names of Love), Michel Leclerc
Best Supporting Actress
Anne Alvaro in Le bruit des glaçons (The Clink of Ice)
Best Female Newcomer
Leïla Bekhti in Tout ce qui brille, Géraldine Nakache and Hervé Mimran
Best Actor
Eric Elmosnino in Gainsbourg (vie héroïque), Joann Sfar
Best Supporting Actor
Michael Lonsdale in Des hommes et des dieux (Of Gods and Men), Xavier Beauvois
Best Male Newcomer
Edgar Ramírez in Carlos, le film, Olivier Assayas
Best Original Screenplay
Baya Kasmi and Michel Leclerc, Le Nom des Gens
Best Adapted Screenplay
Robert Harris and Roman Polanski, The Ghost Writer
Best Foreign Film
The Social Network, David Fincher
Best Documentary
Océans (Oceans), Jacques Perrin, Jacques Cluzaud
Best Short Film
Logorama, François Alaux, Hervé de Crécy, and Ludovic Houplain
Best Costume Design
La Princesse de Montpensier
Best Art Direction
Les Aventures Extraordinaires d'Adele Blanc-sec
Best Editing
The Ghost Writer
Best Cinematography
Des hommes et des dieux (Of Gods and Men)
Best Original Music
The Ghost Writer
César d'Honneur:
Quentin Tarantino