Movie News
Chad Boseman Joins Kevin Costner In DRAFT DAY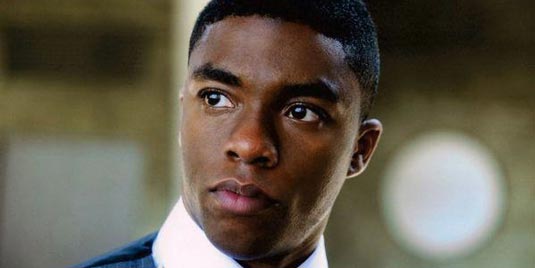 42 star Chad Boseman, who just played one of baseball's most iconic figures in Jackie Robinson, will trade his bat for a football.
According to THR, Boseman will join Kevin Costner, Jennifer Garner and Ellen Burstyn in Ivan Reitman's Draft Day.
Boseman will portray a linebacker from Louisiana whose future is tied to the NFL Draft. Reitman's picture will be more of a drama than what we normally see from the Ghostbusters director. Reportedly, the film stars Costner as an aging manager of an NFL team who is trying to get his personal and professional life in order on the eve of the annual draft.
Burstyn recently signed on to play Costner's mother, a widow who's dealing with the loss of her spouse. Reitman already has cast Frank Langella and Denis Leary in supporting roles.
Reitman is expected to be in New York City next week to film scenes at the actual NFL Draft in Radio City Music Hall, which will lend authenticity.
This is a big step in a positive direction for Boseman. Prior to Robinson role (for a performance that amassed positive reviews), the young actor had TV shows on his resume, from Fringe and Justified to Castle. Now he's acting alongside the legends such as Harrison Ford (in 42), Costner, Garner, Langella and Burstyn.
The only danger he might have is to be 'pigeonholed' into sport roles, but that is yet to be seen.