Movie News
Charlie Hunnam to Star in Guillermo del Toro's Pacific Rim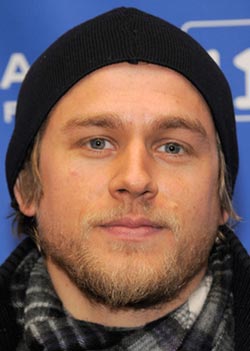 Ready for more casting updates? Ok, I know you just love monsters, so here's the thing, Charlie Hunnam, guy probably best known from FX's Sons of Anarchy has signed on to star in the upcoming Guillermo del Toro's movie titled Pacific Rim.
Now, about that monster thing from the beginning, I'm sure you remember our previous reports about this movie, when we wrote that it's "set in a future in which malevolent creatures threaten the earth, the planet must band together and use highly advanced technology to eradicate the growing menace."
And, although details about Hunnam's role are still the top of the mystery, guys from HeatVision already speculate that the turn may be as a pilot of a mecha that "needs to climb back into the driver's chair."
While we're still here, let me remind you that one of our latest reports included some details about the possible plot of Pacific Rim, when we revealed that the central character is Raleigh Antrobus, a Jaeger pilot who is struggling with the loss of his biological brother Yance. Raleigh is matched with Mako Mori, his co-pilot on the Jaeger project.
The third character is Felicity "Flick" Kincaid, a journalist and Yance's former fiancée who tries to discover the origins of the mysterious rift. Well, we're definitely expecting to hear more casting news, as well as confirmation for Hunnam's role.
In a meanwhile, let us also remind you that Del Toro turned to Pacific Rim when his long-gestating adaptation of H.P. Lovecraft's At the Mountains of Madness fell apart over budgetary issues and rating.
As usual, we're interested in everything Del Toro does, so we'll be back with every new update.