Movie News
Charlize Theron in Young Adult by Diablo Cody and Jason Reitman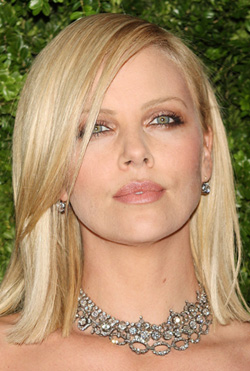 The Juno team is back!
Jason Reitman
and
Diablo Cody
, who directed and wrote the Oscar-nominated
Juno
are teaming up again, and this time for a black comedy titled
Young Adult
with lovely
Charlize Theron
in the leading role. There's still no detailed info about this project, but at least we do have some story pieces to share with you. The story will follow "a ghostwriter of young adult novels who realizes she has no identity with her pseudonym and plots to reclaim her identity. Her campaign involves going back and rekindling a relationship with her high school boyfriend, who's freshly married, is a new father, and wants no part of her. While she works on her plan, the ghostwriter reengages with high school acquaintances and their experiences in trying to carry out all those high school hopes and dreams that often get crushed by the realities of life." As you already guess, Theron will play a thirty something divorcee writer of young-adult fiction who goes back to her hometown and tries to get back together with her high school boyfriend, who's now married with a kid. Cody already described the screenplay as "pretty serious and fucked up," saying: "You don't get to see women be antiheroes that often, where it's like somebody like Mickey Rourke, who gets a comeback in The Wrestler. It's rarer that you'll have a studio say, 'Let's have an actress come back and be ugly!'' Sounds good enough? Ok then, we'll keep an eye on the
Young Adult
project!