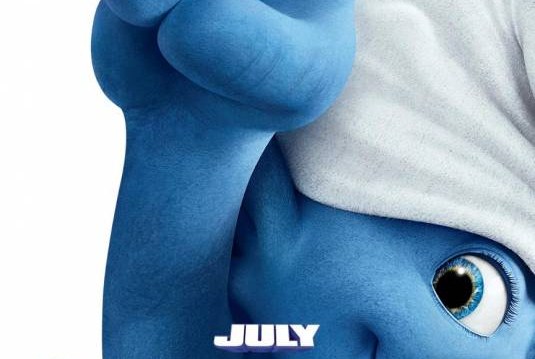 Sweet new teaser poster for
The Smurfs 2
is here, and I'm sure you're going to love this cute little blue guy.
Raja Gosnell
's upcoming family comedy is a sequel to the live action/animated movie
The Smurfs
, and as you already know, it is set to open next summer. This time the evil wizard Gargamel has a completely new plan for these sweeties. He will create a couple of mischievous Smurf-like creatures called the Naughties, and all that because he wants the all-powerful, magical Smurf-essence. Unfortunately, Gargamel soon discovers that only a real Smurf can give him what he wants, and that only a secret spell that Smurfette knows can turn the Naughties into real Smurfs. That's why he decides to kidnap Smurfette and to bring her to Paris, where he has been winning the adoration of millions as the world's greatest sorcerer. Now Papa, Clumsy, Grouchy, and Vanity have to reunite with their human friends Patrick and Grace Winslow, and rescue poor little Smurfette! The only catch is that Smurfette has her own plans, and soon finds a new connection with the Naughties Vexy and Hackus…
The Smurfs 2
cast includes
Sofia Vergara
,
Neil Patrick Harris
,
Jayma Mays
,
Hank Azaria
,
Brendan Gleeson
,
Katy Perry
,
Jonathan Winters
,
Alan Cumming
,
Fred Armisen
,
George Lopez
,
Anton Yelchin
,
John Oliver
and
Christina Ricci
. The movie is set to open on July 31st, 2013.