Movie News
Chemistry's Kawabata Sings BERSERK: THE GOLDEN AGE ARC III – DESCENT Film's Ending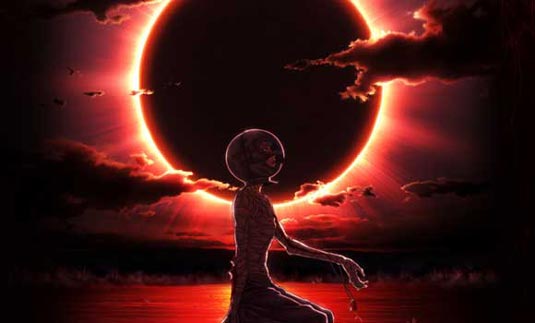 Singer
Kaname Kawabata
of the duo Chemistry (Fullmetal Alchemist: Brotherhood, Gundam Seed Destiny & Unicorn, Antique Bakery) will contribute the ending theme song of the third Berserk feature film based on
Kentaro Miura
's manga,
Berserk: The Golden Age Arc III – Descent
(Berserk Ōgon Jidai-Hen III: Kōrin). The song "Breakthrough" is Kawabata's second single after his solo debut last month. He had already been working on the song before his solo debut, but he remade and rearranged it to fit the majestic scale of the film with the help of the film trilogy's composer
Shiro Sagisu
(whom you might remember as the master behind some of the best Bleach scores). Kawabata revealed that he has been a huge fan of the original manga and the television anime series since he was a teenager, so he is excited to take part in a Berserk project. The film will open in Japan on February 1, and the "Breakthrough" single will go on sale on January 30. I'm also happy to announce that the Oregon Film Awards announced on November 7th that Toshiyuki Kubooka and Studio 4°C's Berserk: The Golden Age Arc I – The Egg of the King film won a Silver Award in the Animated Film Competition category. The awards festival distributes awards in four recognition levels: Platinum, Gold, Silver, and Bronze (now that's a shame, to my opinion – it should have been platinum, but then again, I guess I'm too much of a Berserk-fangirl to be objective enough, heheh). Oh and, by the way, Viz Media will release Blu-ray and DVD versions of the first film on November 27th, in case you're interested. The film opened in Japan this past February and premiered in the United States at San Diego Comic Con in July. The second film premiered in Japan in June, and the third film will premiere in February 2013 – and down below you have the teaser for the third film, in case you've missed it, and a teasingly hinting add with English narration. Enjoy!