Movie News
Chris Hemsworth In Snow White and the Huntsman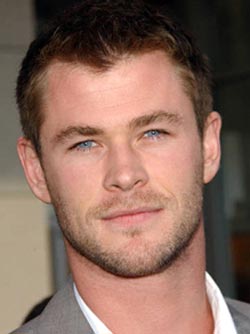 Snow White and the Huntsman finally has a huntsman! Previously rumored Thor star, Chris Hemsworth, will indeed star as the male lead.
That actually means he will be the guy who will train Snow White to fight and defend herself against the evil queen.
By now you already know that Charlize Theron is on board to star as the evil queen, while our new Snow White will be Kristen Stewart, right?
You also know that Rupert Sanders is directing from a script by Evan Daugherty, and this new version of the Snow White will follow Evil Queen who hires a huntsman to kill Snow White in order to secure her own place as "the fairest of them all."
Only, this time, the huntsman (who was originally supposed to kill Snow White but ends up letting her go) becomes her protector and mentor as they try to escape from the evil queen who ordered her death.
As for the rest of the cast, it includes Sam Claflin, guy who will be next seen in Pirates of the Caribbean: On Stranger Tides, who will star as a prince.
The project is set at Universal, and is set to open on December 21, 2012.
Let us know what you think about this cast, and stay tuned!