Movie News
Chris Weitz To Direct Twilight Sequel New Moon?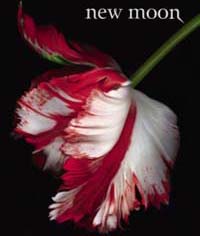 Summit Entertainment is wasting no time in finding a new director for "Twilight" sequel, "New Moon." The studio has officially announced they will be moving ahead with the sequel without "Twilight" director Catherine Hardwicke. The problem that stalled negotiations was that Hardwicke had strong opinions about what to do with the next installment, and so did Summit Entertainment. Nikki Finke at DeadlineHollywoodDaily has a source that informs her the offer for the sequel is going out to Chris Weitz.
Yes, he's had tremendous success working with tweens and teens: "About A Boy" as director and writer, "American Pie" as producer and uncredited director. But Chris Weitz also did "The Golden Compass" (as writer and director), and my source says Summit Entertainment liked the look of that even if it didn't heat up the domestic box office (but did better overseas).
Despite this, Nikki Finke says that Chris Weitz is being tapped because he is friends with Summit's president of production Eric Feig.
The source tells me Weitz is "still considering" the offer to helm "New Moon" and possibly also "Eclipse" if the sequel and threequel movie adaptations of Stephenie Meyer's series of vampire books are made back-to-back.