Movie News
Christian Bale and Nicolas Cage in Nikola Tesla Biopic
Nikola Tesla (1856-1943) was one of the most fascinating scientists of the 20th century who invented the technology that brought us electricity and much more, but died penniless and nearly forgotten. His life has been so full of cinematic moments, I wonder why Hollywood didn't already film the biopic. If we can trust a recent report from
Wild Rooster
(via
Blic
) that movie is finally on its way with
Christian Bale,
who has been rumored to lead since last year, while Thomas Edison, a contemporary and major competitor of Tesla should be portrayed by
Nicholas Cage
; previously announced cast members are
Lolita Davidovich
and
Rade Serbedzija
. The film produced and written by
Vladimir Rajacic
could be directed by Harry Potter's
Mike Newell
and is 'expected to accept the direction of the Nikola Tesla movie' after completing his work on Great Expectations. According to the reports, more big names are in talks to play other real-life folks like world-famous J.P. Morgan, George Westinghouse, and Sara Bernhardt. The 'Untitled Nikola Tesla Project' has been tentatively titled 'Tesla Ruler of the World' and is due to be shot in Chicago. The film will be telling the story of the famous inventor and tying it to the present.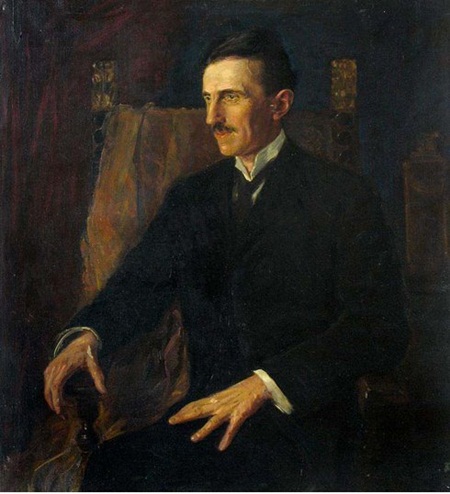 The curious paradox is that Tesla was last portrayed by David Bowie in Christopher Nolan's The Prestige, which featured Bale in the lead role. So, check out The Prestige effect scenes below. [youtube]http://www.youtube.com/watch?v=bXpy5RIF1oA[/youtube]