Movie News
Christian Bale in Nanjing Heroes Directed by Zhang Yimou
Christian Bale
will star in a movie
Nanjing Heroes
, an upcoming project that comes from Chinese filmmaker
Zhang Yimou
.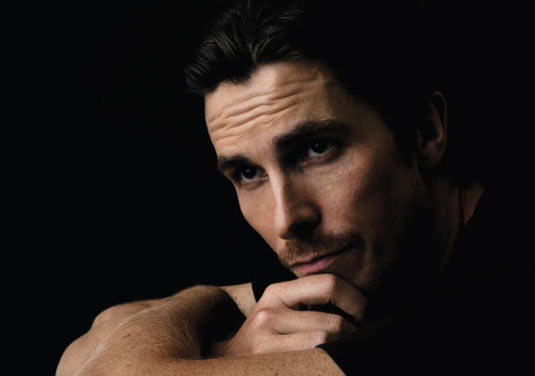 Christian Bale
We're little surprised as well, but we have nothing against this news. As the matter of fact, it will be quite interesting seeing actor, (who's currently co-starring in the boxing drama
The Fighter
) jump into the priest suit. Yes, you read it correctly, because Bale is set to play an American priest who shelters a group of prostitutes and some young female students in the Chinese city in 1937. Why Bale? "I gave him the names of some books that he should read about the Nanjing massacre." the director said. "When I went to see him, I saw those books were lying open on his table, and I was very touched." The film will be the latest Chinese film version of the infamous 1937 incident called the Nanjing Massacre or the Rape of Nanking, in which Japanese soldiers killed hundreds of thousands of Chinese civilians and soldiers and raped thousands of women after the capture of the city of Nanjing. Zhang said he hopes casting Bale will bring a Western audience to the picture, adding: "We've made many, many Nanjing movies … but they are mostly like we're talking to ourselves. A lot of young people in Western countries might not know about it". So, this time we'll actually have a chance to watch one of the most savage war crimes in history through the eyes of one of China's most famous directors, best known from 2002's
Hero
and 2004's
House of Flying Daggers
each of which garnered an Oscar nomination. Well, this director was in charge for the nation's 2008 Olympic Games Opening Ceremony, so we definitely expect some kind of big screen spectacle with this movie as well. And, according to some reports, even the special effects team behind
Saving Private Ryan
and
The Dark Knight
has also been tapped to work on the project which is expected to start filming in Nanjing on January 10, 2011. With every new update we'll be right here!