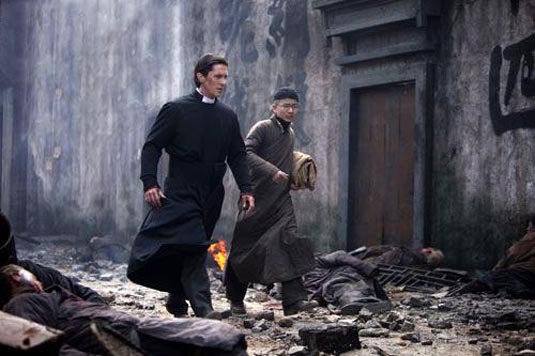 There's a new trailer for the the Chinese war drama The Flowers of War, the true life story of an American mortician who gets stuck in China as the Japanese invade the capital city of Nanking.
The story in The Flowers of War, based on Yan Geling's novel The 13 Women of Nanjing, will see Christian Bale as an American priest who shelters a group of prostitutes and female students in his church during the 1937 wartime atrocity known as "The Rape of Nanking".
The film is China's most expensive ever produced (cost around $100 million), and will be the country's submission for the best foreign language film Oscar.
At this point, The Flowers of War, directed by Oscar nominee Zhang Yimou, does not carry a release date.