Movie News
Christopher Walken Joins Potsdamer Platz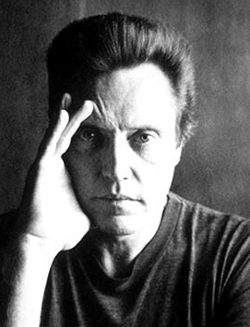 Last thing we heard about this project is that director
Tony Scott wants Gene Hackman
to take a role in his upcoming movie
Potsdamer Platz
. We also learned that some great cast is involved in the whole thing:
Mickey Rourke, Javier Bardem
and
Jason Statham
. But today, we are here to report that
Christopher Walken
and French actor
Johnny Hallyday
have joined the cast as well! Allow us to say one big, non-sarcastic,
wow
! At this point the thing we don't know is the status of Statham's involvement, but we definitely hope he'll be the part of the project as well. On the other hand, there were some speculations about
Al Pacino
and above mentioned Gene Hackman, but that's still – just a rumor.
Potsdamer Platz
is a story about two members of a New Jersey crime family who decide to expand their business internationally. The novel tells the tale of a New York Mafia family who start a massive criminal organization in Berlin at a construction site located in Potsdamer Platz, a famos public Square. The screenplay, initially written by Buddy Giovinazzo, has been taken on by Sexy Beast scribes David Scintoand and Louis Mellis. Let us also add that the title will likely change before the film begins production. We'll definitely keep an eye on this
Potsdamer Platz
movie. Stay tuned!