Movie News
Christopher Walken, Sharon Stone, John Turturro, Alicia Silverstone in Gods Behaving Badly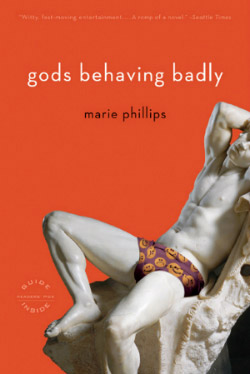 Ok, I'm totally interested in this one. Not just because we have some great cast on board, but because I just love the stories with Greek Gods, and especially now when they're behaving badly. But please, first check out this cast:
Christopher Walken, John Turturro, Sharon Stone, Alicia Silverstone, Ebon Moss-Bachrach, Oliver Platt, Edie Falco, Phylicia Rashad, Nelsan Ellis, Gideon Glick, Henry Zebrowski
and
Rosie Perez
. I mean, is this possible? They are all set to star in an upcoming
Marc Turtletaub
's adaptation of
Marie Phillips
' bestselling novel titled
Gods Behaving Badly
! First, let me tell you that writers
Josh Goldfaden
and
Marc Turtletaub
(producer of projects like 'Little Miss Sunshine,' 'Jack Goes Boating' and 'My Idiot Brother') adapted the whole thing, and Turtletaub will make his feature directing debut. Logically, the movie will tell us the story of the Greek Gods, alive and well and living in a brownstone in New York City, as they cross paths with a young couple, Kate and Neil. The intersection of the Gods and the mortals threatens not only the couple's budding relationship, but the future of everything else. That was the official synopsis part, and now a few words about that great cast. Alicia Silverstone comes on board to play Kate, while Neil will be played by Ebon Moss-Bachrach. The gods are Sharon Stone as Aphrodite (and who else?), Oliver Platt is Apollo, Artemis will be Edie Falco, Demeter is Phylicia Rashad, Dionysus is Nelsan Ellis, Eros is Gideon Glick, Hades is John Turturro, Hermes is Henry Zebrowski, Persephone is Rosie Perez and last, but not least Zeus is Christopher Walken. Production will start this month in New York. Any comments?