Movie News
Comedian Patton Oswalt Set to Join Anton Yelchin in Odd Thomas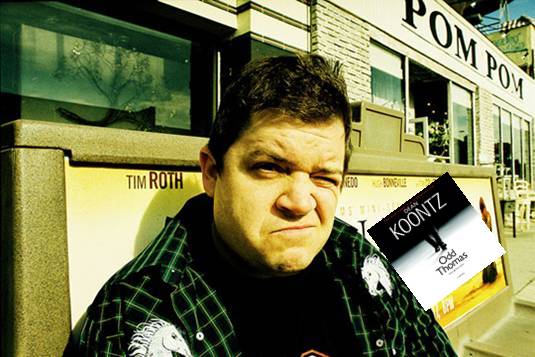 Joker and geek pal Patton Oswalt has joined Stephen Sommer's supernatural flick Odd Thomas.
The film is an adaptation of Dean Koontz's mystery series about a short-order cook who can communicate with the dead. Starring Anton Yelchin and Addison Timlin (Californication) and Willem Dafoe, who is set to play police Chief Wyatt Porter who is experienced with the titular character's (Yelchin) powers, who along with the love interest played by Timlin, is the only one party to this information. Oswalt will play an eccentric artist who designs sculptures including a steel pendant that the titular medium Thomas wears around his neck.
Production on Odd Thomas is scheduled to start next month somewhere in New Mexico.
If you have a television and basic cable there is a chance you have seen Patton Oswalt on TV. Possibly it was during his nine seasons on the sitcom King of Queens playing the role of Spence, maybe you'll identify his voice as Remy the rat in the Oscar winning animated feature Ratatouille. In 2008 Patton was seen on screen appearances on the Comedy Central original series The Root Of All Evil.
Besides his success on screen, Patton has been starring comedy tours and festivals all over North America over the past four years. With three TV specials scored and in addition to a recent Grammy nomination for his Comedy Central One Hour Special titled My Weakness is Strong, Patton is sure to bring the laughs to the stage of The Vogue on April 23rd.
Oswalt will be also seen in theaters later this year in Jason Reitman's Young Adult and the comedy A Very Harold & Kumar Christmas. He's as well recording a new CD/DVD/Showtime special on May 14th in Seattle.
Busy schedule keeps Thomas out of trouble, no doubt. Check him out if you haven't already.
[youtube]http://www.youtube.com/watch?v=jZqrHw7YV3Q[/youtube]
Patton Oswalt – The Sad Boy (My Weakness Is Strong)