Movie News
Community Directors to Helm the Captain America Sequel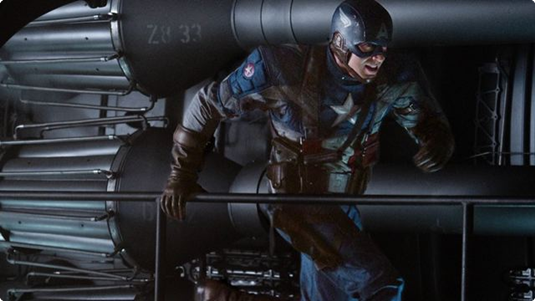 Marvel Studios has whittled down their director shortlist for
Captain America 2
to just three names:
F. Gary Gray
, best known for directing The Italian Job; the writer-director of The Adjustment Bureau,
George Nolfi
and television directors
Anthony
and
Joseph Russo,
best known for their work on the new NBC comedy series Community. Marvel Studios President
Kevin Feige
hit it off with the Russo brothers; the two also helmed the 2006 comedy You Me and Dupree, and would be directing the actioner Ciudad with Dwayne Johnson starring, despite it seeming like an unusual choice for this type of movie. Nothing is set in stone, and if so stone can be broken; but meeting with all three candidates are being scheduled for early next month. Marvel has previously narrowed a list of 10 contenders and is supposedly aiming to begin production on the Cap'n 2 by the end of the year, with
Chris Evans
returning in the title role. The First Avengers writers
Christopher Markus
and
Stephen McFeely
were already hired to write the script last summer. Captain America 2 may go into production by the end of this year, and 2014 release date seems likely.