Warner Bros. has released the first teaser poster for the highly-anticipated viral thriller "
Contagion
," which debuts in theaters nationwide on September 9.
Matt Damon, Kate Winslet, Jude Law, Gwyneth Paltrow, Marion Cotillard
, and
Laurence Fishburne
grace us with this disease driven thriller that is sure to increase your paranoia and further isolate you from the public. "Contagion" follows the rapid progress of a lethal airborne virus that kills within days. As the fast-moving epidemic grows, the worldwide medical community races to find a cure and control the panic that spreads faster than the virus itself. At the same time, ordinary people struggle to survive in a society coming apart." The film is directed by
Steven Soderbergh
. If you haven't seen
"Contagion" trailer
, check it out now! Follow
FilmoFilia on Twitter
and
FilmoFilia on Facebook
for the latest news and buzz.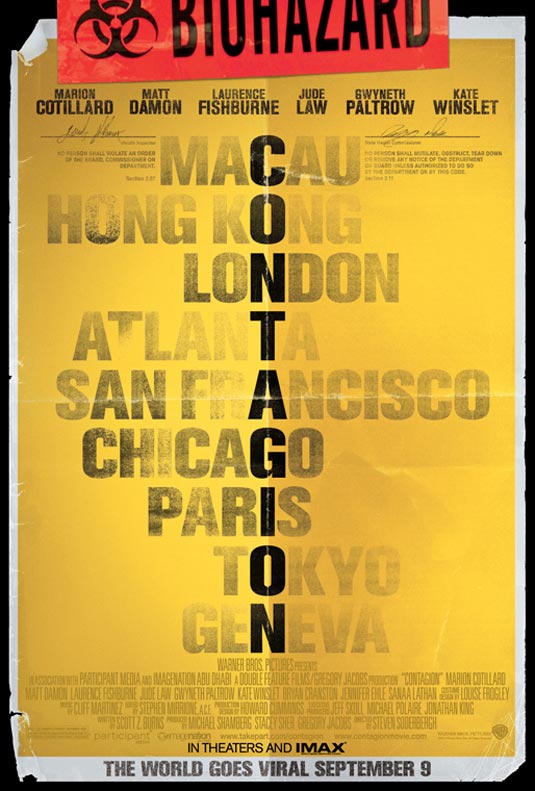 Contagion Poster