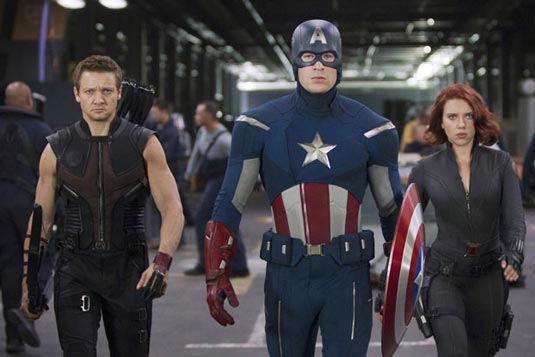 For those of you who are getting a copy of
The Avengers
this Tuesday, here's a treat: not only will you get the DVD or Blu-ray but you'll also be able to get some of these awesome posters created for the film. Check them out after the jump.
Three of the posters were created by
Matthew Ferguson
and the poster based on Avengers Assemble was done by
Mark Bagley
. The posters are also quality, full size (18″ x 24″) prints. According to
/Film
who brought us these posters, Matthew Ferguson's The Avengers will be available for free to anyone who buys a DVD and inputs their unique code into the website
avengersofferassemble.com
. You can get the other three awesome posters for $19.99 (plus shipping). So, what's your favorite?