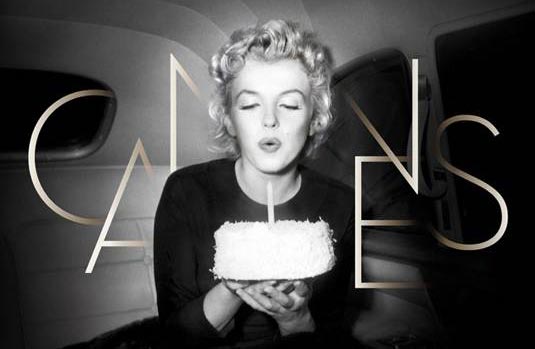 Let's start a little chat about the upcoming 65th Cannes Film Festival which will run from May 16th until May 27th, 2012.
Although the official lineup of films selected for the festival won't be revealed until April 19th, we have some cool rumors that include titles like On The Road, Cosmopolis and Cogan's Trade (aka Killing Them Softly) which will apparently all debut at the fest this year.
John Hillcoat's Lawless (previously titled The Wettest County), which stars Shia LaBeouf, Tom Hardy and Jessica Chastain, has looked like another contender but it could end up going to the Venice Film Festival instead.
When it comes to Terrence Malick, his untitled romance with Ben Affleck, Javier Bardem, Barry Pepper, Rachel Weisz, Olga Kurylenko, Rachel McAdams, Amanda Peet, Micheal Sheen and Jessica Chastain could be ready for Cannes.
Ryan Gosling has one more chance (after great Nicolas Winding Refn's Drive last year at Cannes) to pleasantly surprise with Derek Cianfrance's The Place Beyond the Pines if Cianfrance (who also directed him in Blue Valentine) finishes their crime drama before Cannes' deadlines.
According to THR, the rest of the list could be interesting as well and we're talking now about possible French entries – Alan Resnais' Vous n'avez encore rien vu, with Mathieu Almaric, Leos Carax's Holly Motors, starring Denis Lavant, Michel Piccoli, Kylie Minogue and Eva Mendes and Francois Ozon's Dans la maison with Kristin Scott Thomas are all expected to premiere at Cannes.
On the other hand, Xavier Dolan's Laurence Anyways, Laurent Cantent's Foxfire, Sylvie Verheyde's Confession d'un enfant du siecle, Sandrine Bonnaire's J'enrage de son absence, Helene Fillieres' Les Adores, Hiam Abbass' Heritage and Stephane Brize's Quelques heures de printemps are other strong possibilities.
Still, let us just remind you that so far, only Wes Anderson's Moonrise Kingdom which will open the fest and Madagascar 3: Europe's Most Wanted are confirmed for out of competition category.
As usual, we'll be right here on April 19th with the full lineup, so make sure you stay tuned!