Movie News
Craig Gillespie to Direct Pride and Prejudice and Zombies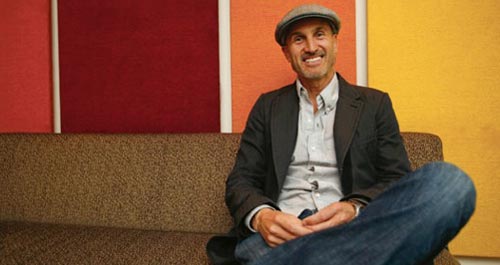 UPDATE: Craig Gillespie has officially signed on to direct Pride and Prejudice and Zombies
Pride and Prejudice and Zombies update! This is actually a huge one, because according to the latest reports this project will soon have a director, and it could be Craig Gillespie (Fright Night remake).
I'm sure you all remember our previous reports that included David O. Russell and Mike White, as well as some other names that were rumored when it comes to directing the adaptation of Seth Grahame-Smith's novel, based on the Jane Austen classic.
But, according to Deadline, some other candidates considered including the author and his partner, David Katzenberg.
On the other hand, numerous actors have been connected to the project as well, and I'm sure you remember their names – Natalie Portman, Scarlett Johansson, Anne Hathaway and James McAvoy. Still, nobody is officially on board, but we guess that with Gillespie as the director, that will soon change.
Based on Seth Grahame-Smith novel of the same name, the film sees Jane Austen's 'Pride and Prejudice' told against the backdrop of a zombie apocalypse.
Check out the description of the novel: "It is a truth universally acknowledged that a zombie in possession of brains must be in want of more brains." So begins Pride and Prejudice and Zombies, an expanded edition of the beloved Jane Austen novel featuring all-new scenes of bone-crunching zombie mayhem.
As our story opens, a mysterious plague has fallen upon the quiet English village of Meryton and the dead are returning to life! Feisty heroine Elizabeth Bennet is determined to wipe out the zombie menace, but she's soon distracted by the arrival of the haughty and arrogant Mr. Darcy.
What ensues is a delightful comedy of manners with plenty of civilized sparring between the two young lovers and even more violent sparring on the blood-soaked battlefield as Elizabeth wages war against hordes of flesh-eating undead. Can she vanquish the spawn of Satan? And overcome the social prejudices of the class-conscious landed gentry."
Let us know what you think about this Pride and Prejudice and Zombies update, and as usual – stay tuned for more updates!