Movie News
Craig Gillespie will Direct Adaptation of the Seth Grahame-Smith's Pride and Prejudice and Zombies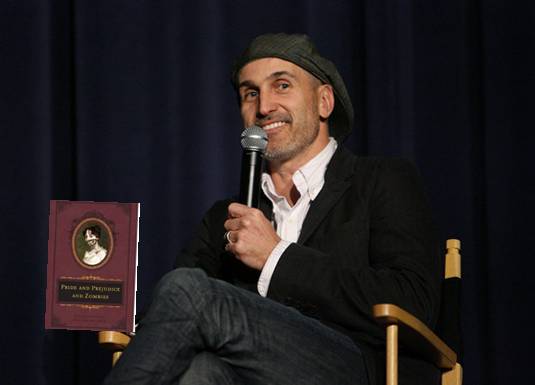 Craig Gillespie (Lars and the Real Girl) has signed with Lionsgate to helm the adaptation of Pride and Prejudice and Zombies.
The movie has been much buzzed about since its very beginning; Mike White, as well as Seth Grahame-Smith himself were considered to helm this adaptation and David O. Russell was attached to star before dropping out of the project shortly after Natalie Portman's departure due to scheduling conflicts and setbacks in production.
The novel written by Seth Grahame-Smith is a retelling of the influential classic by Jane Austin, but, filled with zombies.
In this mashup, a mysterious disease has fallen upon England, in fact in an alternative universe version of Regency-era England in which the dead are returning to life, and Elizabeth Bennet must battle the zombie menace while dealing with the disturbance of the arrival of the haughty monster-hunter Mr. Darcy. But Darcy, touched by Elizabeth's gesture of defeating Lady Catherine, returns to Elizabeth.
With Gillespie locked down, the studio will now try and close their actors for the Bennet and Darcy characters.
Natalie Portman and Annette Savitch will produce through Handsomecharlie Films shingle, at the same time as Richard Kelly, Sean McKittrick and Ted Hamm will produce by Darko Films.
Gillespie, most known and awarded for shooting commercials video besides his comedy drama Lars and the Real Girl, most recently directed DreamWorks' Fright Night, a remake of the comedy-horror flick about a teenager who discovers his new next-door neighbor is a vampire. The film hits theaters 19 August 2011 and starring Anton Yelchin, Colin Farrell and David Tennant.
Are you thrilled for Gillespie's new venture? Check us on Facebook !
[youtube]http://www.youtube.com/watch?v=cW44o8FGqBU[/youtube]
Fright Night, Trailer 2011