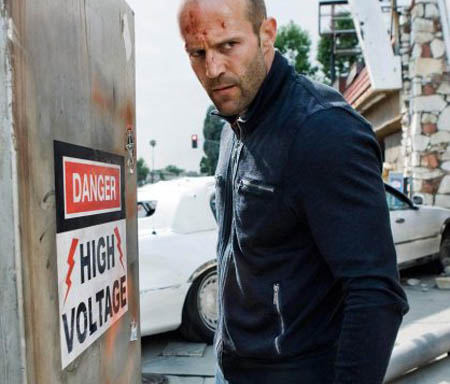 Red Band trailer for Mark Neveldine and Brian Taylor directed "Crank 2: High Voltage" has been released.
The indestructible hopped-up hitman Chev Chelios, played to the hilt once again by Jason Statham, returns in "Crank 2: High Voltage", picking up where the first film left off — except this time, Chelios is chasing a Chinese gangster who hijacked his heart and substituted it with a mechanical one that needs to be jolted with an electric charge to stay pumping.
Amy Smart, Dwight Yoakam will reprise their roles from the original.
"Crank 2: High Voltage" opens April 17th, 2009.