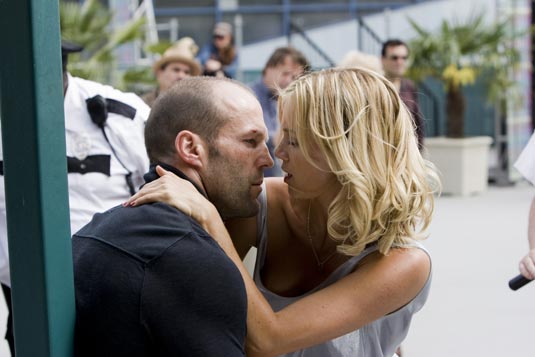 Empire has debuted the new 60-second UK trailer for "Crank: High Voltage."

In this high-octane sequel, hitman Chev Chelios (Jason Statham) launches himself on an electrifying chase through Los Angeles in pursuit of the Chinese mobster who has stolen his nearly indestructible heart.

The film is written and directed by Mark Neveldine and Brian Taylor, the duo behind the 2006 hit film "Crank," and the upcoming "Game", stars Jason Statham, Amy Smart, Bai Ling, Corey Haim, Efren Ramirez, Clifton Collins Jr. and Dwight Yoakam. "Crank 2: High Voltage" opens April 17th, 2009.