Movie News
Dakota Fanning Joins Twilight Sequel New Moon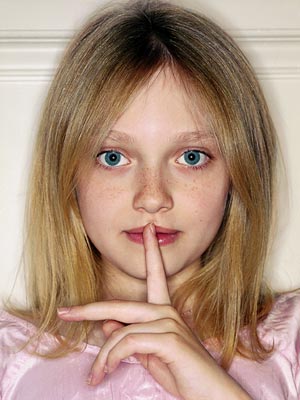 After much speculation, the young actress
Dakota Fanning
is officially a "
New Moon,
" the second movie in "
Twilight
" saga, cast member.
People Magazine
has revealed that 15-year-old Fanning will play Jane, a sinister vampire with an angelic exterior – Jane is described as a petite blonde with a "Botticelli angel-like face". Fanning, who was first linked to the role in January, previously told that it "would be wonderful" to a land a part in the movie. Fanning's previous screen credits include
War Of The Worlds
,
The Secret Life Of Bees
and
Charlotte's Web
.
Nikki Reed
, who plays Rosalie Hale in the film, stated, "We did just get a script. We're shooting the rest of the films back to back.
Chris Weitz
is amazing and I think it's going to be wonderful." Shooting on the Chris Weitz directed "New Moon" is set to begin later this month in Vancouver. It is scheduled to arrive in cinemas this November. "Eclipse," the third movie in its Twilight saga will land in cinemas on June 30, 2010, just seven months after the first Twilight sequel "New Moon" opens.