Movie News
Dale Dickey and Lili Taylor Join for Another Bullshit Night in Suck City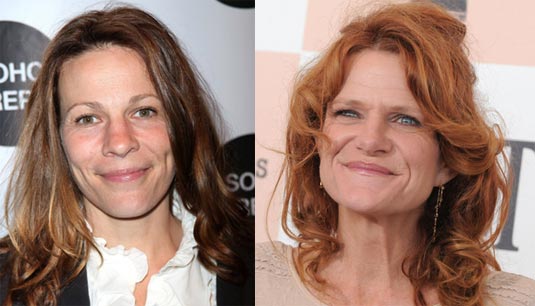 Another Bullshit Night in Suck City, I'm sure you remember this title, because we already reported that Paul Weitz' adaptation of Nick Flynn's 2004 memoir of the same name is coming. The movie (still untitled) has already begun production, so it's quite logical we're here to expand the cast list.
Previously announced Robert De Niro, Paul Dano, Julianne Moore and Olivia Thirlby are going to have some great company, because we've just learned Lili Taylor and Dale Dickey have joined the cast as well!
According to the official press release, the dramatic feature tells the story of a young writer, Nick (portrayed by Dano), who takes a job at a homeless shelter – where one night he discovers his long-absent father Jonathan (De Niro) seeking a bed.
Moore portrays the writer's mother Jody, while Thirlby portrays Denise, a worker at the shelter. As for Taylor and Dickey still no details on which roles they'll play.
Here's a little description of the Another Bullshit Night in Suck City book: "Flynn's wayward father, a self-styled writer and ex-con, describes his life on Boston's streets as "another bullshit night in Suck City": he hangs out in ATM lobbies, stuffs his coat with newspaper and is often "still drunk from the night before."
This biting memoir describes the years poet Flynn spent, in his late 20s, working at one of the city's homeless shelters, where his path crisscrossed with his down-and-out father's. In examining their troublesome relationship, Flynn admits to feeling lost, as he turned to alcohol and came close to being on the other side of the shelter admissions booth himself."
Production has begun, on East Coast locations, on a Focus Features drama from Academy Award-nominated writer/director Paul Weitz. Focus CEO James Schamus said that:
"Nick's memoir was emotional, ruefully funny, and powerfully moving. Paul's movie looks to honor Nick's experiences – and his father's. We are privileged to be working with these filmmakers and talent to tell this story."
On the other hand, Paul Weitz added: "I've been working on this script for seven years, gone through 30 drafts, and I feel extremely lucky to be making this draft, with this cast, at this studio."
We're definitely interested in this project, so with every new update – we'll be back!