Movie News
Daniel Craig Stars in The Girl with the Dragon Tattoo Trilogy Officially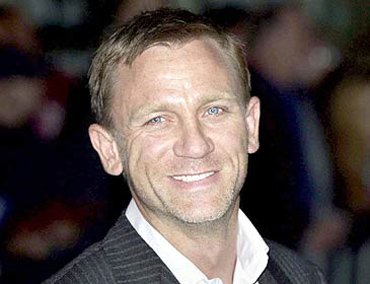 We already
reported
that James Bond star,
Daniel Craig
, will be the male lead in the Hollywood version of
The Girl with the Dragon Tattoo
, but now we're here to make it official. Craig has closed a deal to star in
David Fincher
's adaptation of
Stieg Larsson
's The Girl with the Dragon Tattoo as well as its two sequels,
The Girl Who Played with Fire
and
The Girl Who Kicked the Hornet's Nest
. So, let us remind you that Daniel Craig will star as disgraced journalist Mikael Blomkvist in the upcoming U.S. version of the hit 2009 Swedish film based on the award-winning crime novel by Stieg Larsson. David Fincher is in charge for directing this story which follows: "Harriet Vanger, a scion of one of Sweden's wealthiest families disappeared over forty years ago. All these years later, her aged uncle continues to seek the truth. He hires Mikael Blomkvist, a crusading journalist recently trapped by a libel conviction, to investigate. He is aided by the pierced and tattooed punk prodigy Lisbeth Salander. Together they tap into a vein of unfathomable iniquity and astonishing corruption. " At this moment still nothing new about the possible actress who will portray the lead role, Lisbeth Salander, but, as we
previously reported
– five unknown actresses are in the running for the role. Fincher screen tested the five finalists last week and they are Australian actresses
Emily Browning, Sophie Lowe
and
Sarah Snook
, American
Rooney Mara
and an unnamed French actress. We can expect
The Girl With the Dragon Tattoo
on December 21, 2011, but we definitely expect to hear more details about this project as soon as possible. So, make sure you stay tuned!