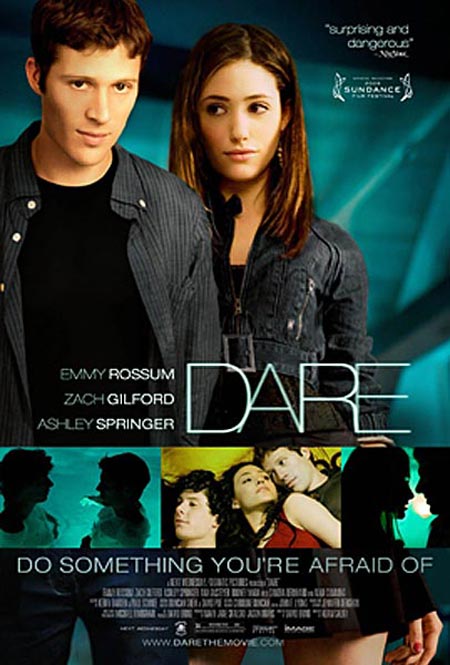 Image Entertainment have debuted the trailer and poster for "Dare," Adam Salky's feature directorial debut.
Alexa (Emmy Rossum) starts up a romance with Johnny (Zach Gilford), while Ben (Ashley Springer) – "best friend" feels dumped. That is, until Ben has his first kiss with Johnny and a confusing triangle forms that takes Threesome into the realms of high school. It's got that slightly gritty indie feel, and brings up John Hughes nostalgia whilst making modern comments on high school that aren't steeped in Hannah Montana.
"Dare" is coming out of 2009 Sundance Film Festival and hitting select theaters starting November 13th.