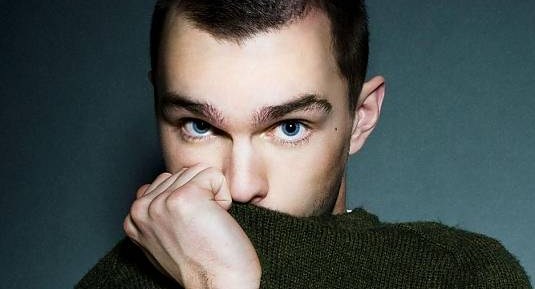 Nicholas Hoult has joined the cast of the upcoming Dark Places! Yep, that means that Hoult will join previously announced Charlize Theron and Chloe Moretz who are already set to star in Gilles Paquet-Brenner's movie. Jack the Giant Slayer jumps in to play Lyle the treasurer of the Kill Club… So, as we previously reported, the movie is an adaptation of Gillian Flynn's mystery novel of the same name which revolves around a woman who, 25 years prior, survived the brutal massacre of her entire family, testifying in court that her brother was the killer. Charlize Theron is already set to play that woman named Libby Day who is:
…forced to reopen old wounds when a secret organization known as The Kill Club believe the brother is actually innocent, and set out to prove it.
Deadline reports that Hoult will play an awkward young man, Lyle who is the treasurer of the Kill Club, the group investigating the case of the killing of Day's family. Chloe Moretz is also attached to play character named Diondra in the whole thing. Gilles Paquet-Brenner will direct the movie from his own script while Stéphane Marsil will produce the project. Stay tuned for more updates!