Movie News
Darren Lemke to Write GOOSEBUMPS Movie Adaption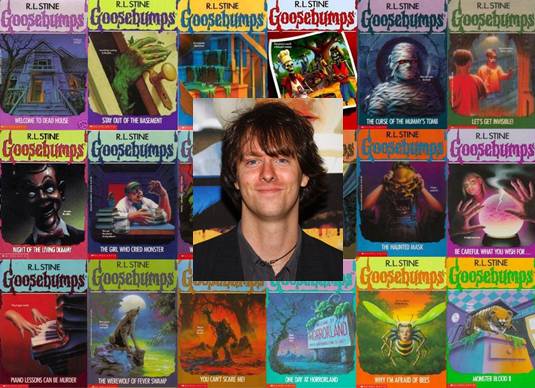 If you were born in the 90s or later, or you were not a child anymore in the nineties then you have no idea what I'm talking about, I am sure. But, if you were a child of the 90s, then you will remember the R.L. Stine book series Goosebumps of sixty-two books that were published under the Goosebumps title from 1992 to 1997 and some of the books were also adapted for television.
Shrek Forever After screenwriter Darren Lemke, who recently penned the fantasy-epic Jack the Giant Killer, on the other hand has been brought in to adapt Goosebumps into script form.
Since Columbia picked up the rights to Goosebumps, they've made several attempts to develop the project. First the duo of Larry Karaszewski and Scott Alexander (Agent Cody Banks, 1408) tried to come up with a story but of course to no avail and the job went to Carl Ellsworth (Disturbia, Red Dawn). However, he did not succeed in writing either and the studio has now decided to start fresh with Lemke aiming to create a horror anthology in the vein of Twilight Zone: The Movie or the Tales from the Crypt movies.
Lemke has a number of projects in development, including Gemini Man, The Nutcracker and the Mouse King and Oz.
Check out young Ryan Gosling in Say Cheese and Die TV episode, similar to the Twilight Zone episode A Most Unusual Camera, as one of a four kids who decide to investigate the abandoned house said to be haunted by a mad scientist. One of the kids, Greg Banks (Gosling), goes in and steals a camera that has the ability to predict doom on the subjects it photographs.
[youtube]http://www.youtube.com/watch?v=7_wvtDIeeys[/youtube]
R.L. Stine Goosebumps – Say Cheese and Die