Movie News
David Arquette Casts Sister in Psychological Thriller Glutton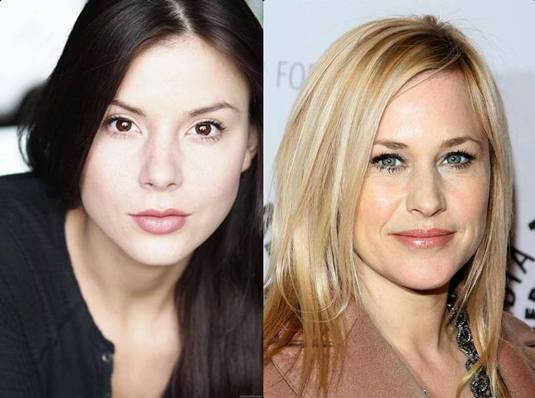 Do you know David Arquette's psychological thriller Glutton adds some new members to the cast? Yep, he has knocked his sister Patricia Arquette and Kacey Barnfield to play the two female leads along ER star Abraham Benrubi as a 1,200-pound shut-in called Jethro.
Arquette will play his sister and caretaker, while Barnfield will play a blind neighbor, the only friend he has. Briefly, Jethro is forced to save his sister's life.
David Arquette will also exec. produce the film.
Patricia Arquette has always been our top choice for the role of Kate, even before David came on to direct, as she is an incredible and sympathetic actress that brings a very unique strength and fragility to the role,"
said producer Stan Spry, who added that
Kacey Barnfield is an amazingly talented and beautiful up-and-coming British actress whose passion and creative flare is perfect for the role of Virginia."
True Romance star Arquette has last appeared onscreen in a 2006's Fast Food Nation feature film. Actress recently cropped up in Patricia Riggen's dramedy See If I Care, co-starring Eva Mendes and Matthew Modine.
Brit thesp Barnfield starred in the British TV series Grange Hill and is best known in US for her role in Resident Evil: Afterlife.
As for Benrubi he doesn't have many genre credits, but did appear in an X Files episode and guest-starred in the Buffy the Vampire Slayer TV series.
Glutton is penned by Kenny Yakkel. The film will be shot in 3D and is aimed to start production in July in Canada.
Check out the trailer for the one of the wicked films since Glutton is described as being in the vein of Misery.
[youtube]http://www.youtube.com/watch?v=p-3MCYcc4Vg[/youtube]
Misery Trailer